Seven People Arrested in for Involvement in Prescription Drug Ring in South Florida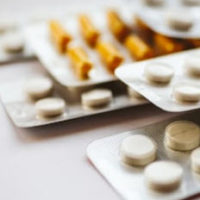 On June 30th, 2019, the Miami Herald reported seven people were arrested on prescription drug fraud charged in South Florida. In a joint operation between state and federal law enforcement officials, arrest warrants were issued against six people who allegedly obtained fraudulent prescriptions and one pharmacist who knowingly filled bad prescriptions.  Here, our Miami prescription fraud attorneys provide an overview of the charges filed in this case.
Allegations: Fraud Used to Obtain Prescription Opioids 
Based on the allegations raised by law enforcement and Florida prosecutors, the prescription drug fraud scheme centered around obtaining controlled substances from legitimate doctors and, for the most part, pharmacies. Though, prosecutors also allege that one pharmacist at a Palm Beach County Kmart was involved in the scheme.
Prosecutors contend that the defendants sought prescriptions for oxycodone, oxymorphone, and related opioids —  these are tightly regulated drugs that have considerable abuse potential and a relatively high resale value. For reference, prosecutors noted that some of the prescription opioids that were obtained for a couple of dollars were re-sold for as much as $30 per pill. 
Florida Law: Prescription Drug Fraud 
Under Florida law (Florida Statutes § 893.13), it is strictly illegal to obtain or acquire a controlled substance, including prescription opioids, under false pretenses. If prosecutors can prove that a defendant obtained prescription drugs through material misrepresentation, fraud, forgery, or other types of deception, they can bring drug charges. Specifically, a person may be arrested and charged with prescription fraud if:
They create a fake prescription;
They alter a prescription to obtain additional drugs;
They improperly get prescriptions from multiple medical professionals; or
They impersonate a physician or pharmacist to get a prescription.
Prescription drug fraud is a very serious criminal offense. If you are found in possession of a controlled substance without permission in Florida, you can be arrested and charged with a third degree felony offense. Notably, failure to successfully carry out the fraud is not a valid legal defense in Florida. Even if a person never successfully obtained prescription drugs through fraud, they could still be charged with a crime if they attempted to do so.
Beyond that, selling prescription drugs for profit, as allegedly occurred in this case, is a separate criminal offense. If you or your family member is facing prescription fraud charges or state or felony drug trafficking charges, it is essential that you contact an experienced South Florida criminal defense lawyer right away.
Get Help From a Miami Drug Crimes Defense Lawyer Today
At Ratzan & Faccidomo, LLC, our skilled Florida criminal defense attorneys have the skills and experience to handle the full range of prescription fraud charges. If you or your loved one was charged with any type of prescription fraud, we are here to help. For a free, no obligation consultation, please contact us today. With an office location in Miami, we serve communities all over Miami-Dade County, including Homestead, Miami Beach, Sunny Isles Beach, and Aventura.
Resources:
miamiherald.com/news/local/community/broward/article232079702.html
leg.state.fl.us/Statutes/index.cfm?App_mode=Display_Statute&URL=0800-0899/0893/Sections/0893.13.html
https://www.rflawgroup.com/south-florida-doctor-arrested-for-prescription-drug-fraud/