Recreational DNA Testing Leads To 2021 Arrest In 2007 Rape Case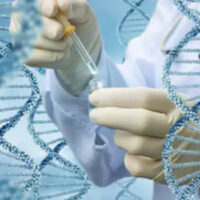 Getting a DNA test for genealogy purposes sounds like a lot more fun than it actually is.  On the one hand, it is a wonder that you can find out so much about a person's ancestry from a simple blood test or cheek swab; consumer DNA testing (as opposed to court-ordered or forensic DNA testing) can give you insights into the long-ago history of your ancestors that would otherwise have been inaccessible.  For example, Leonard Pitts, Jr. of The Miami Herald wrote eloquently about visiting Niger and Sierra Leone after learning, through DNA testing, that he had ancestral links to these countries.  On the other hand, consumer DNA testing can expose truths that your ancestors kept secret for a reason or even start false rumors.  They can show that one sibling does not have the same biological father as the others, for example.  Some popular DNA testing kits have a hard time telling the difference between first cousins and half-siblings, making for awkward family reunions.  Then there are the estate research firms who help people seek out long lost relatives with the aim of showing up during probate proceedings and trying to claim a share of the estate of their recently deceased family member.  Likewise, when you voluntarily provide a DNA sample, law enforcement may be able to access it, so you could unknowingly be providing evidence against a family member of yours whose DNA was found at a crime scene.  Here, our South Florida sex crimes defense attorney explains how a man used a consumer DNA test to snitch, not on his sibling or cousin, but on himself, leading to his arrest for a rape that occurred more than a decade earlier.
The Crime: Trouble at The Gasparilla Pirate Festival
The Gasparilla Pirate Festival also sounds like more fun than it is.  Named for a pirate with less claim than Jean Lafitte of New Orleans to actually having existed, the festival is Tampa's answer to Mardi Gras, taking place in the mild weather of winter, with parade floats organized by social clubs called krewes, except that in Tampa, the parade actually floats, since the vehicles are boats, the largest being a replica of a 17th century pirate ship.  While most people suffer no harm at the Gasparilla Pirate Festival beyond a hangover or seasickness, things took a nefarious turn during the festival in 2007.
A University of Tampa student was walking back to a youth hostel after spending the evening at the festival.  A man approached her and asked if she needed help getting to where she was going, since she seemed drunk.  She let the man walk with her, but out of caution, she stayed on the phone with her boyfriend, who was not in Tampa at the time, until she got to her room.  Once they reached her room in the hostel, the stranger sexually assaulted her and then fled when the victim's roommate entered the room.  The victim reported the rape to police, but years went by before police were able to identify a suspect.
Florida Man Surfaces in West Virginia
In 2018, Florida established a forensic DNA database, and in March 2020, it reopened cold cases that it might be able to solve now that consumer DNA testing has made so many DNA samples available.  No one knows what possessed Jared Vaughn, 44, to get a DNA test through a genealogical test kit, and it is even less clear why he chose to opt in to allowing his DNA sample to be used for forensic purposes.  In 2021, investigators in Florida matched Vaughn's DNA to a sample collected during an examination of the victim immediately after the 2007 assault.  The chances that the DNA from the 2007 rape could belong to anyone besides Vaughn were one in 700 billion.  It was a classic "Florida Man" move, except that, by the time he opted for a DNA test, Vaughn was living in West Virginia.  Vaughn turned himself in to police in June 2021.
Contact Us Today for Help
DNA evidence is one of the most compelling ways to show a defendant's guilt in a sexual assault case, but there is more than one way to interpret almost every piece of evidence, including DNA evidence, and this does not even include the question of whether the evidence is admissible in court.  A Miami sex crimes lawyer can help you if you are being accused of a sex-related crime because of DNA evidence that allegedly connects you to the crime.  Contact Ratzan & Faccidomo for help today.
Resources:
allthatsinteresting.com/jared-vaughn
chron.com/life/article/Americans-journey-to-explore-African-ancestry-1959036.php