Real Life "Bad Boys" Cops Sentenced To 15 Months In Prison After Drug Sting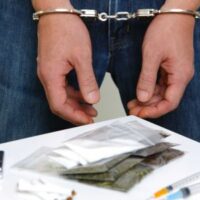 Nothing is better than seeing your favorite Miami landmarks on the silver screen, regardless of how you feel about the overall movie.  Scarface is a bit too gritty, and The Birdcage is too pollyannaish, but the Bad Boys franchise just might be the perfect Miami flicks.  The movies starring Will Smith and Martin Lawrence as buddy cops in Miami made countless pandemic nights pass by more quickly and have likely inspired their share of Halloween costumes, but two Miami police officers were among the films' biggest fans, but their buddy cop dream has recently come to an end after a drug sting operation found them on the wrong side of the law.  Here, our Miami drug crimes lawyer describes the drug sting that ended the law enforcement careers of two real life "Bad Boys" cops.
The Charges: Conspiracy to Distribute Cocaine
On account of their youth, Roderick Flowers and Keith Edwards did not have long careers in law enforcement, but events led up to both of them serving as police officers before they entered the police force.  Flowers' father Raleigh Flowers rose through the ranks in the Hialeah Police Department and currently serves as Bal Harbour police chief.  Roderick Flowers also has a sister who is a police officer in Georgia.  Edwards served in the Army National Guard before his law enforcement career.  Flowers and Edwards were off to a successful start in South Florida law enforcement; both of them served on the Priority Response Team, a unit created in 2018 in response to the Parkland school shooting.
Flowers, 31, and Edwards, 29, were real life buddy cops.  Their social media accounts show numerous pictures of them together, appearing to live large, as one appears to do on social media.  On Instagram, they posed with their badges and expensive gold jewelry on display.  At Halloween, they dressed as the title characters from the Bad Boys movies.  Flowers even used the Instagram screen name Mike Lowrey, the name of Will Smith's character in the Bad Boys films.
When White Girls Aren't What They Seem
In the fall of 2020, undercover Drug Enforcement Agency (DEA) agents attempted to catch a South Florida man named Manuel Carlos Hernandez in the act of money laundering the proceeds of drug trafficking operations.  A confidential informant contacted Hernandez and pretended to be a representative of the Sinaloa Mexican drug cartel; the informant expressed interest in having Hernandez help him transport a shipment of cocaine bricks, which he referred to as "white girls," but needed assurance from Hernandez that he would not get caught.  Hernandez assured the informant that his alibi was airtight; he planned to open a car wash and a barbershop so that the authorities would not get suspicious about where the money was coming from.  Even better, he had police officers on his payroll, including Flowers and Edwards.
Flowers met with Hernandez in the latter's office in Davie, and they finalized their plans for the operation.  Two kilograms of cocaine bricks would arrive in Homestead, and Flowers and Edwards would transport them to Aventura, on the opposite end of Miami-Dade County.  Each cop received $5,000 for his trouble.  The plan seemed to go off without a hitch, that is, unless police showed up to arrest Flowers and Edwards.  The "white girls," by the way, turned out not to be real cocaine bricks; they were simply packages of harmless white powder.
The Sentence: 15 Months in Prison, Followed by House Arrest and Probation
Flowers and Edwards both pleaded guilty to charges of conspiracy to transport cocaine, and they both expressed remorse for their actions.  In September 2021, both defendants were sentenced to one year and three months in federal prison, which will be followed by two years of home detention and then five years of probation; while on probation, each man must perform 1,000 hours of community service per year.  They also received a lifetime ban from working in law enforcement.  Hernandez pleaded guilty to conspiracy to transport cocaine and money laundering conspiracy; he was sentenced to four years in prison.  Two other accomplices, Trevanti McLeod and Durojaiyi Obafemi Monsuru Lawal, each received a sentence of one year in prison after they pleaded guilty to money laundering conspiracy.
Reach Out to Us Today for Help
A South Florida drug crimes defense lawyer can help you if you are facing criminal charges for transportation of illegal drugs or a drug conspiracy offense.  Contact Ratzan & Faccidomo in Miami for a free, confidential consultation about your case.
Resource:
yahoo.com/news/drug-sting-sends-two-miami-143235543.html