Rapper Pooh Shiesty Receives Prison Sentence For Firearms Charges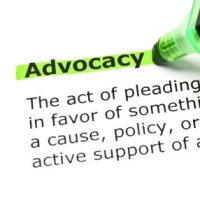 There was a time when having their music videos play in heavy rotation on MTV was the hallmark of a successful recording artist.  Today, curmudgeons would argue, audience's attention spans are a fraction of the length of the video clips that used to play on MTV in the 1980s and 1990s.  For this generation, there is Instagram.  Artists of previous decades might have perfected a few iconic looks on album covers or magazine covers, but the artists of this generation debut a new show stopping look several times a week on social media.  Arguably, no one did this better than rapper Pooh Shiesty, and there was no better time to do it than 2020, when the whole world was stuck at home, with nothing to do except scroll through Instagram.  Of course, that same year, things started to unravel for Pooh Shiesty, whose real name is Lontrell Williams, Jr., as a series of legal problems followed him around, and the props from his immediately recognizable images played a role in implicating him in the crime.  Here, our Miami violent crime defense lawyer explains how the luxury items Williams posed with in pictures on his Instagram account led to the criminal conviction for which he is currently serving a prison sentence.
The Charges: Gun Violence on Multiple Occasions
At the beginning of 2022, Williams was facing charges for several incidents related to gun violence.  The first incident took place in July 2020 at a gas station in Tennessee, when gunshots were fired from a car in which Williams was a passenger; the Miami Herald website gave few details about that incident, and it is unclear whether anyone was injured and whether Williams is accused of owning the weapon involved or pulling the trigger.
The second incident took place in October 2020, when Williams, Bobby Brown, and Jayden Darosa drove to the parking lot of the Landon Hotel in Bay Harbor Islands in a lime green McLaren that they had rented from Jeffrey Sarna and Brandon Cooper.  Their intention was to pay Sarna and Cooper to rent the vehicle from them for some additional time and also to buy cannabis and luxury sneakers from Sarna and Cooper.  The parties ended up in a disagreement, and Sarna and Cooper suffered gunshot wounds to the hip and buttocks, respectively.
The third incident happened in May 2021. Williams shot a security guard at the King of Diamonds strip club, striking him in the leg.
Nothing Is Real on Instagram, Except Incriminating Evidence
By the end of 2021, Williams found himself facing criminal charges for conspiracy to possess firearms for furtherance of crimes of violence and drug trafficking.  The most incriminating evidence against him came from the scene of the October 2020 incident.  After the shooting that injured Sarna and Cooper, Williams and his accomplices sped away in the McLaren, leaving behind a Louis Vuitton bag with cash inside.  It was not hard to connect Williams to the crime, though, since everyone who followed Pooh Shiesty on Instagram had seen the McLaren in his images.  Investigators looked more carefully, and they discovered that, not only was the Louis Vuitton bag they found in the parking lot of the Landon Hotel the same one that appeared in Williams' Instagram posts, but some of the $100 bills in the bag had the same serial numbers as bills that appeared in close ups in Williams' Instagram pictures.
The Sentence: Five Years in Federal Prison
In January, Williams entered a plea of guilty.  Throughout his case, the charges against him and the possible sentences had changed; at one point, he was facing charges so serious that a judge had the option of sentencing him to life in prison.  By the time he entered the guilty plea, though, he was facing a maximum sentence of eight years in federal prison.  At his sentencing hearing in April 2022, a judge handed down a sentence of five years in prison.  As Williams is only 22 years old, he will be free well in advance of his thirtieth birthday.
Epilogue: No One Is Innocent
Of the people present in and around the McLaren on that fateful night at the Landon Hotel, Williams is not the only one currently behind bars.  His accomplices Brown and Darosa are serving sentences of 56 months and 96 months, respectively.  Cooper and Sarna are also serving sentences for financial crimes unrelated to the McLaren incident, Cooper for check forgery and Sarna for defrauding the elderly.
Contact Our Violent Crimes Defense Attorneys
A South Florida criminal defense lawyer can help you if you are being accused of illegally possessing or discharging a firearm.  Contact Ratzan & Faccidomo in Miami for a free, confidential consultation about your case.
Source:
miamiherald.com/news/local/crime/article260613712.html