Personal Finance Superstar Faces Charges For PPP Fraud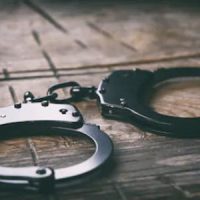 The end of the Paycheck Protection Program (PPP) was one of the first signs that we as a society were going to have to learn to live with the SARS-COV-2 virus instead of waiting for it to go away as quickly as it had appeared.  Even though many months have passed since lenders last disbursed PPP funds to small businesses in need, the criminal cases against people who fraudulently obtained PPP funding are still going on.  Not all of the businesses that requested and received PPP funds were small, and some of them were not businesses at all.  One PPP defendant spent his pre-pandemic life inspiring South Floridians and worldwide Instagram followers with his rags to riches story of successful entrepreneurship.  Unlike most of what you see on Instagram, Valesky Barosy's wealth and charisma seem to be the real deal, but the statements he made on PPP applications seem not to be.  Here, our Miami PPP fraud defense lawyer explains how a successful entrepreneur allegedly obtained millions of dollars in PPP funds and spent the money on personal luxuries.
The Charges: Wire Fraud, Money Laundering, and Identity Fraud
Valesky Barosy was a business success story, and before the COVID-19 pandemic, he was on top of the world.  Barosy immigrated to the United States from Haiti early in life and settled in Broward County.  By 2017, when Barosy was 22 years old, he already held an executive position at Financial Education Services, Inc., a Michigan-based company specializing in credit repair and financial literacy services; he made more than $3.6 million in sales during his first year with the country.  In January 2020, just before the pandemic began, the AccessWire website listed Barosy among the "Top Ten Leaders to Watch in 2020."
Barosy seems not to have minded the attention.  He also had a popular Instagram account, where he used the handle @your_favorite_entrpreneur_ and posted inspirational quotes about personal finance and pictures of himself in glamorous clothes.  By the time 2020 was halfway over, Barosky had also attracted the attention of law enforcement.
In the spring of 2020, Valesky and a group of accomplices, none of whom are named in Department of Justice press releases or news stories about the case, requested $4.2 million in PPP funding for V Barosy Solutions, a company he had founded.  Despite the false statements he allegedly made on the PPP loan applications, Barosy received $2.1 million in PPP funds, half the amount he had originally requested.
One COVID Test Away From Freedom
Even before he received the PPP funds, ostentation was part of Barosy's personal brand, and like so many other defendants in PPP fraud cases, he spent his COVID relief money lavishly.  Upon perusing his Instagram account, one can see Barosy in possession of a Lamborghini, designer watches by Rolex and Hublot, and luxury clothing by brands such as Gucci and Chanel.
By December 2021, authorities began to suspect that Barosy had not been telling the truth about his need for PPP funding.  The PPP fraud case represents the first time Barosy has ever been arrested.  Just after Christmas, he appeared in court in Broward County to hear the charges against him, namely five counts of wire fraud, three counts of money laundering, and one count of identity theft.  If he is convicted of all of these charges, he could face a sentence of up to 132 years in prison.
In January 2022, a judge set Barosy's bail amount at $200,000.00, and Barosy agreed to pay it.  A condition of his being released on bail is that he is not allowed to open any new bank accounts, he must surrender his passport, and he may not access more than $1,000 in credit.  Barosy was unable to appear at his bond hearing, though, because he was quarantining after a possible COVID-19 exposure in the Pompano Beach jail where he was being detained.  Several days later, after testing negative for COVID-19, Barosy, 27, was released from jail.
It remains to be seen how Barosy will plead in this case.  Likewise, news sources have not mentioned any charges being filed against Barosy's alleged accomplices.  Like all defendants in criminal cases, Barosy is presumed innocent until proven guilty.
Contact Our Financial Crimes Defense Attorneys
A South Florida criminal defense lawyer can help you if you are facing criminal charges for PPP loan fraud or for otherwise making false statements about your finances or business dealings.  Contact Ratzan & Faccidomo in Miami for a free, confidential consultation about your case.
Sources:
browardpalmbeach.com/news/fort-lauderdale-man-who-flaunted-lamborghini-designer-clothes-arrested-for-ppp-scams-12665476
blackenterprise.com/man-accused-of-buying-lamborghini-with-4-million-ppp-loans-in-ft-lauderdale/
justice.gov/usao-sdfl/pr/south-florida-man-charged-covid-19-relief-fraud-buying-lamborghini-rolex-and-louis
miaminewtimes.com/news/accused-miami-ppp-scammer-valesky-barosy-free-on-bail-13691858