Palm Beach Gardens Police Officer Arrested For Stalking Ex-Girlfriend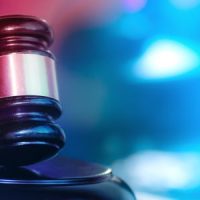 Domestic violence does not have to involve physical injuries, or even any physical contact, to count as domestic violence.  Stalking and harassment by a former romantic partner or an estranged spouse meet the legal definition of domestic violence, and people who experience these non-physical forms of domestic violence are entitled to the same protections, including restraining orders, as people who suffer physical violence or threats thereof from family members or romantic partners.  Harassment, in this context, includes any actions of the defendant toward the victim that serve no purpose other than to cause the victim emotional distress.  Cyberstalking can take the form of online harassment, such as unwanted communications by email or social media; accessing or attempting to access the victim's online accounts without their consent also counts as cyberstalking.  Here, our Miami domestic violence defense lawyer explains how a Palm Beach County cop got into legal trouble for cyberstalking a woman he used to date.
Former Co-Worker Becomes Creepy Beau
It can be a beautiful thing to reconnect with someone you used to work with many years ago and strike up a friendship that blossoms into a romance.  You are nowhere near as young as you were when you first met, but now you are old enough to enjoy each other's company without all the drama that so often plagues young people's relationships.  At least, that is how it goes under the best of circumstances.  Much more often, you quickly remember the things about the person that made you decide not to date them when you were younger; if you went onto marry someone else, then seeing your old crush again makes you appreciate your spouse all the more.  The worst-case scenario is that you start dating your old flame only to see a scary side of them that you never knew existed, and when you try to break up, the person only gets scarier.
That seems to be what happened with two people who worked for the Mount Dora Police Department in the 1990s.  One of them, Bryan Broehm, left Mount Dora and started working for the Palm Beach County Police Department in 2003.  The other, an unnamed woman, remained in Lake County, and her health worsened over the years.  By 2021, she could only walk with the aid of a walker, and she only felt safe living alone after enabling a Canary home monitoring system, which allows two-way voice communication and video monitoring, in her house.
In May 2021, Broehm and the woman saw each other for the first time in more than 20 years, at a memorial service for another person who had worked with them at the Mount Dora Police Department.  Broehm and the victim went on a date several weeks after their former coworker's memorial service, but the victim quickly grew uncomfortable with Broehm's possessiveness and his explosive temper.  For example, he once told her in a fit of anger that, if she broke up with him, he would hunt her down.  In July 2021, the victim told Broehm that she was ending their relationship.
The Charges: Aggravated Stalking and Cyberstalking
Several alleged actions by Broehm raised red flags for the victim during their brief romance.  Early in the relationship, she gave him access to her Canary system, as she had done for several close friends, but she made it clear to him that he must only use it in an emergency.  Instead, though, Broehm would set off the system's emergency alarms when the victim did not respond to his texts promptly.  Likewise, he often made comments about packages and visitors that had come to her house that she had not told her about, leading her to believe that he was monitoring the system's video cameras.  In September 2021, the victim received threatening communications on social media from a pseudonymous user that she believes was Broehm.
Broehm was arrested in Palm Beach County in November 2021 on a warrant issued in Lake County.  The Palm Beach Gardens Police Department immediately placed him on unpaid administrative leave.  He is facing charges of one count of aggravated stalking and four counts of cyberstalking.
Contact Our Domestic Violence Crimes Defense Attorneys
The existence of a close family or romantic relationship between the defendant and the victim turns certain violent and non-violent crimes into domestic violence.  A criminal defense lawyer if you are facing criminal charges for harassing your former romantic partner online or through in-person interactions.  Contact Ratzan & Faccidomo in Miami for a free, confidential consultation about your case.
Resource:
abcactionnews.com/news/state/south-florida-police-officer-arrested-for-aggravated-stalking-cyberstalking