Palm Beach County Teacher Arrested On Charges Of Soliciting A Young Child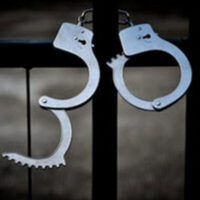 Before there was Facebook and back when Amazon only sold books, the frugal and entrepreneurial people of major American cities could turn to Craigslist to help them find gently used items at affordable prices and to look for opportunities for short-term and long-term employment.  Likewise, before Tinder and its ilk, Craigslist was a place where lonely people in search of love could be disappointed time and again only to find creeps, jerks, and scam artists.  1995, when Craigslist started out as a classified ads list distributed by email and of interest only to Seattle residents, is literally a generation ago, but during the pandemic, it has received a renewed surge of traffic, as people are even more cash-strapped and even lonelier than before the workplaces and recreational venues closed.  Here, our South Florida sex crimes defense attorney explains how a parents' nightmare played out on Craigslist and how police intervened before any child abuse could take place.
The Charges: Soliciting a Minor and Traveling to Meet a Minor
A shadow of housing insecurity looms over South Florida as the COVID-19 pandemic drags on, so people who only need to stay in a motel for a few nights before moving into more permanent accommodations are likely counting their blessings, but one father's search for temporary lodging took a disturbing turn next month.  A man posted an ad on Craigslist saying that he would be able to move into a house on April 1 but that he would need to leave his old house before then, so he needed to stay in a motel for a few days until his new lease began.  In the ad, he asked for someone to share the room with him and his two-year-old daughter and to pay half the cost of the room.  He said that the ideal short-term roommate would be "420 friendly," but he also specified "no weirdos or drugs."
Several hours after posting the ad, the father received a text message from a man who said that his name was Matthew.  He asked if he would be alone with the child while sharing the room.  When the father said no, "Matthew" said that he was no longer interested.  The father then notified the Palm Beach County Sheriff's Office of the attempted solicitation he had witnessed.
A deputy texted "Matthew" from the father's phone, pretending to have reconsidered the request.  He wrote "Your not gonna hurt her right?"  As the conversation continued, "Matthew" expressed his intention to "just spend time alone with" the child, and the deputy told him a time and place to meet but asked for assurance that "Matthew" would use a condom.
Several hours later, the deputy texted "Matthew" to postpone the meeting by a few days, saying that the child was sick.  "Matthew" texted the father's number several times over the next few days to ask how the child was doing.  Eventually, the parties agreed to meet on March 31 at the Super 8 Motel in Lantana.
The Sting Operation: Defendant Arrives in Search of Child Victim
"Matthew" turned out to be Xavier Donte Alexander, 28, a fourth-grade teacher at Grove Park Elementary School in Palm Beach Gardens; he is also listed as a babysitter on Care.com and several other similar websites.  According to sheriffs' deputies, Alexander admitted that he had condoms and $200 cash with him, as he had been instructed to bring.  He said that he had a sexual addiction, but that he has never abused a child.
Alexander is currently in the Palm Beach County jail, where his bond has been set at $1 million.  The Palm Beach County school district terminated his employment on April 2.  He could face up to 20 years in prison if he pleads guilty or is convicted at trial.  The Sheriff's Office believes that there could be other child victims and encourages anyone with information about incidents of child abuse by Alexander to contact them.  Alexander's coworkers said that, in retrospect, his behavior toward children in his care should have raised red flags.
People convicted of sex crimes involving minors, including solicitation of minors, are sometimes ordered to pay restitution to victims.  After finishing their prison sentences or probation, they also sometimes receive a lifetime ban from professions that enable them to interact with children.
Let Us Help You Today
Nothing is what it seems on the Internet, and a Miami sex crime lawyer can help you if you are facing criminal charges for online solicitation.  Contact Ratzan & Faccidomo for help today.
Resources:
cbs12.com/news/local/just-spend-time-alone-with-her-teacher-wanted-sex-with-2-year-old-girl-at-hotel-pbso
sun-sentinel.com/local/palm-beach/fl-ne-fourth-grade-teacher-arrested-20210402-x654mj6475dznhldhuiysiu3em-story.html