Palm Beach County Physician Gets Prison Time For Healthcare Fraud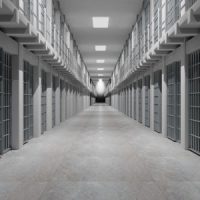 Native Floridians are a rare breed.  Most of the adults you meet in South Florida will tell you that they moved here either from another state or from another country; the families who have been in Florida for more than two generations are even rarer.  Likewise, an enormous variety of plant and animal species has taken root in Florida and recent memory.  For every mangrove, there is a melaleuca.  For every American alligator that haunts the nightmares of visitors to Florida, there are at least two green iguanas or Cuban anoles, and the Nile monitor lizard may be the next up-and-coming reptilian species in Florida.  Florida is likewise fertile ground for certain types of crimes.  Healthcare fraud seems to flourish in Florida, as the Sunshine State is a popular destination for retirees whose age makes them both eligible for Medicare and vulnerable to certain health problems.  More recently, addiction treatment has become a booming industry in Florida, and all the things that can go wrong in Florida's sober living homes have virtually become their own subgenre of news.  A Palm Beach County physician who served as medical director for dozens of sober homes in South Florida pleaded guilty to healthcare fraud last fall, and this month, the court handed down a sentence.  Here, our Miami white collar crime lawyer explains the rise and fall of a substance abuse treatment business empire.
Patients Go to Florida to Get Sober, but …
Sober homes are not rehab clinics, but residents there must still take drug tests frequently.  Every sober home has a physician on staff who holds the position title of medical director.  The medical director must visit the sober home periodically but does not spend his or her entire workweek.  Rather, a big part of the medical director's job is to coordinate with the sober home staff about drug testing and other medical needs of the residents.
Between 2011 and 2020, Michael Ligotti was employed as medical director of approximately 50 sober homes in Florida.  There is no rule against one physician acting as medical director for multiple sober homes.  Rather, Ligotti's legal troubles stem from insurance claims he filed in his capacity as medical director.  During the nine-year period ending in 2020, he filed more than $700 million in fraudulent claims.  This happened because Ligotti and the sober home administrators would work together to order more blood tests and urine tests for patients with health insurance than those patients needed.  When one considers that a single lab test can cost an insurance company thousands of dollars, sometimes as much as $26,000, insurance claims for unnecessary tests can easily add up to millions.
Suboxone Saves Lives, but …
In addition to his role as medical director of dozens of sober homes, Ligotti also practiced medicine out of his own addiction treatment clinic, Whole Health LLC in Delray Beach.  Among the services he offered in the clinic was prescribing buprenorphine for treatment of opioid use disorder on an outpatient basis.  The availability of buprenorphine, sold under the brand name Suboxone, has been a ray of hope in the opioid addiction epidemic, and although demand for the drug is high, the law limits how many patients each doctor can treat with Suboxone each month.  This rule is to ensure that doctors can properly monitor the patients to prevent adverse actions or relapse into opioid abuse.
Ligotti was authorized to prescribe suboxone to 100 patients per month, but he exceeded that number on several occasions in 2015 and 2016, sometimes writing as many as 287 prescriptions for it.  Even worse, he prescribed it to some patients whose drug tests were positive for benzodiazepines, ignoring the risk of a dangerous interaction between benzodiazepines and suboxone.  An investigation began after several patients under his care died from adverse events related to drug interactions.
It Looks Glamorous, but …
Ligotti earned $127 million between 2011 and 2020, and he bought a mansion in Delray Beach.  AS the investigation continued, he attempted to get out of the business and dissociate himself from its proceeds.  He sold one of his real estate properties in 2018.  In 2020, he closed his medical practice and attempted to move out of Florida, and he and his wife filed for bankruptcy.
In October 2022, Ligotti, 48, pleaded guilty to conspiracy to commit healthcare fraud.  In January 2023, after surrendering his medical license, Ligotti received a prison sentence of 20 years.
Contact Our Financial Crimes Defense Attorneys
A South Florida criminal defense lawyer can help you if you are facing criminal charges for healthcare fraud or other financial crimes.  Contact Ratzan & Faccidomo in Miami, Florida for a free, confidential consultation about your case.
Sources:
justice.gov/opa/pr/florida-doctor-sentenced-substance-abuse-treatment-fraud-scheme
usatoday.com/story/news/nation/2023/01/10/michael-ligotti-delray-florida-sentenced/11025099002/