Palm Beach County Doctor Acquitted of Sexual Battery of Patient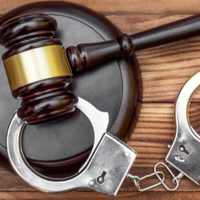 Being under investigation for an alleged crime is no fun, but remember that, unless and until you plead guilty or a jury unanimously finds you guilty beyond a reasonable doubt, you cannot receive criminal penalties.  Sometimes legal investigations go on for years, but the burden of proof is on the state even to file charges against you or to get permission to search your property.  Likewise, information revealed in a civil or criminal case or an investigation into one can lead to a whole new case.  The court will appoint a public defender to represent you if you have formally been charged with a crime or if you have received a federal target letter identifying you as a target in an ongoing investigation; the latter situation often happens when you are suspected of being both a witness and an accomplice to someone else's crimes.  You have the right to hire a criminal defense lawyer anytime you need legal advice about how to protect yourself against criminal prosecution.  Here, our Miami sex crimes defense attorney explains how a South Florida physician ended up in criminal court twice because of allegations of sexual misconduct but emerged without a conviction both times.
The 2016 Case: Court Drops Charges Against Defendant
Dr. Manuel Abreu is a primary care physician in Palm Beach County.  For nearly a decade, he has faced a series of complaints from women he met through work about sexual misconduct, such as inappropriate and nonconsensual touching.  The accusers include patients he has treated, employees who worked at the same doctor's office as Abreu, and even a representative from a pharmaceutical company who met Abreu when she came to his clinic to promote her company's products.
In 2016, a former patient of Abreu told police that Abreu had sexually abused her during an office visit.  The patient had visited Abreu to seek treatment for a knee injury, but during the physical examination, Abreu touched the patient's buttocks and genital area over her clothing.  Abreu was charged with sexual battery, and the court originally set his bail at $500,000.  Although the court later reduced the bail, Abreu remained behind bars as the case progressed.  The prosecution requested to summon five other women who claimed that they had suffered sexual misconduct by Abreu, but the judge did not find the testimony of these witnesses credible.  Without these witness accounts, the prosecution no longer had enough evidence to make its case, and the state dropped the charges against Abreu and released him from jail.
The 2023 Case: Jury Acquits Defendant After One-Day Trial
This year, Abreu found himself in a courtroom again, because of allegations stemming from an incident that allegedly occurred several years after the state dropped the charges against him the first time.  In the summer of 2020, a patient visited Abreu at his Boynton Beach office; she claims that, during the visit, he touched her inappropriately.  Because of these allegations, Abreu was charged with sexual battery.
Abreu pleaded not guilty, and the case went to trial in early October 2023.  The trial only lasted one day.  The only prosecution witnesses were the accuser and a detective; prosecutors had sought to summon another accuser, but the judge determined that the other accuser's allegations were so severe that they would prejudice the jury unfairly.  Abreu was the only defense witness.  He argued that the accuser had wanted to date him, but when he rejected her advances out of a desire to be faithful to his wife, she falsely claimed that he had sexually abused her.  After one hour of deliberation, the jury returned a verdict of not guilty.
Defendant's Legal Troubles Continue in Civil Court
Because of the legal protections against double jeopardy, Abreu, 53, can never be charged again in connection with the June 2020 incident.  This does mean, however, that his legal problems with this accuser are over.  The accuser still has the right to file a civil lawsuit against Abreu; the difference is that, in a civil lawsuit, a plaintiff accuses a defendant of a tort (such as negligence), instead of the state accusing a defendant of a crime.  The plaintiff can prevail in a civil case even if the defendant was acquitted in criminal court; in a civil case, the standard of evidence is "a preponderance of the evidence," instead of, "beyond a reasonable doubt."
Contact Our Criminal Defense Attorneys
A South Florida criminal defense lawyer can help you if you are being accused of sexual battery or inappropriate touching in the context of your work.  Contact Ratzan & Faccidomo in Miami, Florida for a free, confidential consultation about your case.
Sources:
palmbeachpost.com/story/news/crime/2023/10/18/jury-acquits-dr-manuel-abreu-of-battery-charge-involving-patient/71172092007/
wsvn.com/news/carmel-on-the-case/sexual-battery-charge-dropped-against-south-florida-physician/