Palm Beach County Detectives Catch Minnesota Man Traveling To South Florida For What He Thought Was A Tryst With A High School Girl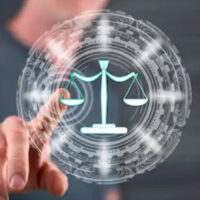 Parents of teens have plenty of things to worry about.  It is nerve-wracking to know that your teen is driving to school in South Florida traffic, even if she proved to you that she could handle the responsibility by saving all the money from her summer job and using it to pay for car insurance.  The current state of the COVID-19 pandemic means that the 2021-2022 school year is shaping up to be a lose-lose situation; if classes meet in person, you will constantly have to worry about your teen being exposed to COVID and then exposing the rest of the family, but the alternative is not much better.  Online schooling didn't do anyone's mental health or educational achievement any favors.  With teens connected to the Internet for school as well as leisure, they were vulnerable to cyberbullying and, even worse, the sexual predators that lurk in dark corners of the Web 24-7.  Police detectives in Palm Beach County were able to stop one such predator in his tracks before he was able to victimize any South Florida teens.  Here, our Miami sex crimes attorney explains how law enforcement caught a man attempting to solicit sex from minors online.
The Charges: Obscene Communications and Using a Computer to Lure a Child
Almost any website or app that starts out innocent can turn shady in a hurry.  For example, Facebook started out as a forum for college gossip and then became a place for seniors to post pictures of their adorable grandchildren and wait for their extended family members and longtime friends to respond with admiration, before it became a cesspool of conspiracy theories and multilevel marketing solicitation.  People used to go to Craigslist to find jobs and gentle used furniture before the talent section filled up with announcements offering to pay top dollar to women who would satisfy a foot fetish.  There are some websites and apps, however, that no one uses unless they are looking for trouble.
Richard Martin Lehner, 55, of Shakopee, Minnesota, frequented one such chat app, and in March 2021, he exchanged phone numbers with who he thought was a 15-year-old girl.  He said that his name was Dirk and that he lived in Chicago.  His chat partner identified herself as Good Princess and claimed to be in high school.  Lehner told Good Princess that he wanted to be a father figure to her and to have a long-term relationship with her.  Meanwhile, he began to describe in increasing detail his sexual feelings toward her, and they made plans to meet in person at the end of the school year.  Lehner told Good Princess that he knew that what he was doing was illegal, but that his feelings for her were "stronger than the fear" of going to prison.  On May 5, Lehner told Good Princess that he had booked a ticket to Fort Lauderdale for May 11, and they arranged to meet at a restaurant in Palm Beach Gardens and then go to a hotel where he had booked a room.
The Sting Operation: Love Is Love
On May 11, Lehner flew to Fort Lauderdale, rented a car, and bought condoms at a gas station before arriving at the restaurant where Good Princess had promised to meet him.  Good Princess turned out to be a police detective, and Palm Beach County Sheriff's deputies were waiting at the restaurant when Lehner arrived.  When they arrested him, Lehner admitted that he was the one who had been chatting with Good Princess and that he had planned to meet her and stay at a hotel with her.  When they asked him why he did it, his explanation was "love is love."
The deputies took Lehner to the Palm Beach County Jail and charged him with obscene communications, traveling to meet a child, and using a computer to seduce, solicit, and lure a child.  His bond was set at $300,000.  The Sun Sentinel did not specify whether he posted bond or whether he entered a plea.  Like all defendants in criminal cases, Lehner is presumed innocent until proven guilty.  Given that he confessed to his actions, it is possible that he will plead guilty and seek a plea deal.
Contact an Attorney Today
Love is not subject to the law, but sexually explicit online communications between adults and minors are illegal.  If you are being accused of inappropriate electronic communications with a minor, a sex crimes defense lawyer can help you.  Contact Ratzan & Faccidomo for help today.
Resource:
sun-sentinel.com/local/palm-beach/fl-ne-palm-child-predator-arrest-20210514-4epxtvqxq5eu3kmjxfd5aix5l4-story.html