On Facing Criminal Charges During The Holiday Season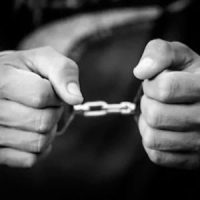 South Florida is an ideal place to spend the holidays; here, you can avoid most of the holiday stress that plagues the rest of the country.  In South Florida, no one has to spend the morning shoveling snow in order to get to work, and you don't have to rearrange your closets to make room for winter clothes.  You can take your pick of cheer or humbug and easily find other people who share your sentiments.  If your favorite kind of trees are not the ones decked with tinsel, your favorite stocking stuffer has been decriminalized, in small quantities, in Palm Beach, Broward, and Miami-Dade Counties.  Even in an earthly paradise like South Florida, however, the holidays are peak season for arrests and prosecution of certain crimes.  Here, our Miami domestic violence defense lawyer explains why police are on high alert for domestic violence and several other crimes during the holidays.
Crimes Related to In-Person Holiday Shopping
Shopping at Florida's indoor and outdoor malls is one of life's great pleasures; it is no wonder that people continue to strut through Sawgrass Mills when it is so easy to find bargain prices on clothing, jewelry, and shoes on Amazon.  Crimes such as shoplifting, theft of unattended items (such as wallets or cell phones accidentally left behind at a mall food court), credit card skimming, and theft of valuable items from unlocked cars are common at busy shopping centers.
Unless there is security camera footage clearly showing you taking items that do not belong to you, you may be able to use the defense that you did not steal the item and that it entered your possession without you knowing that it had been stolen.
Crimes Related to Online Shopping
Online shopping and swiping a credit card at a point of sale can both leave consumers vulnerable to getting their credit card information stolen, but online shopping also presents additional opportunities for identity theft.  Specifically, online retailers often send numerous notifications, receipts, and promotions, and phishing scam emails can easily masquerade as legitimate communications from online vendors.  It is possible to get charges for identity theft even if you did not entice a victim to reveal his or her financial information or Social Security number but only received the stolen data from a third party.
Domestic Violence During the Holidays
The holidays are notorious for tension between family members, and these disagreements sometimes escalate into threats, or even physical violence.  If you get accused of domestic violence during the holidays, the court might temporarily ban you from seeing your spouse or children, even if they were not directly involved in the violent incident or were not injured.  It is important to contact a criminal defense lawyer immediately.  Domestic violence cases play out both in criminal court and in family court, so even if you do not get criminal charges, or your criminal defense lawyer can help you get the charges dropped, you will still have to work things out with the family court.  If the court orders supervised parenting time, remember that it must review your case every six months, so you may be back to unsupervised parenting time with your children by next Christmas.
Crimes Related to Drugs and Alcohol
The party atmosphere of the holidays means that there are more DUI arrests and more alcohol-related collisions than at other times of the year.  There may be additional police on the road, looking for any reason to pull you over, and this could lead to an increased number of drug arrests.  Police have more leeway to search vehicles than residences ("probable cause" is open to interpretation), so if police find drugs in your car during a traffic stop, your lawyer may be able to help you argue that there was no valid reason for the police to pull you over, search your car, or call for a K9 search.  Remember also that police K9s follow commands from human officers; they are not merely following their noses.
Contact Our Violent Crimes Defense Attorneys
A South Florida criminal defense lawyer can help you if you are being accused of domestic violence or another criminal offense during the holidays.  Contact Ratzan & Faccidomo in Miami, Florida for a free, confidential consultation about your case.
Source:
nhtsa.gov/drunk-driving/drive-sober-or-get-pulled-over-1