Offenses That Can Result in the Suspension of a Real Estate Broker License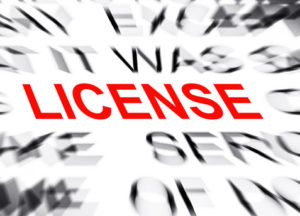 In Florida, all real estate brokers and agents are required to be licensed by the Florida Department of Business and Professional Regulation Division of Real Estate in order to practice. This division oversees all aspects of the licensing process for real estate professionals, including their examinations and the maintenance of professional licenses. In addition to real estate brokers and agents, the Division of Real Estate handles the licensing of real estate schools and their instructors as well as real estate corporations.
Real estate professionals are required to follow certain laws and professional procedures in order to remain licensed. When an individual violates these requirements, he or she may face disciplinary measures, which can include the suspension of his or her professional license.
Offenses That Can Result in a Real Estate License Suspension
When a real estate professional is accused of misconduct, the first step in his or her case is a formal complaint made to the Department of Business and Professional Regulation (DBPR). Once a complaint is filed, the DBPR determines whether any laws were potentially violated and if the complaint is valid. If it deems the complaint to be valid, it contacts the alleged offender and serves him or her with a copy of the complaint, to which he or she may respond. If the DBPR opts to investigate the case, it submits a report to the Probable Cause Panel, which is comprised of two members of the Florida Real Estate Commission, the self-governing body for the real estate industry in Florida.
Alleged offenses that can lead to this type of complaint include:
Violating a duty as imposed by the terms of a contract;
Fraud in any form, whether it is misrepresentation, concealment, a false promise, or any other type of fraudulent dealing in a business transaction;
Aiding another real estate professional's misconduct;
Being guilty of a breach of trust or culpable negligence in a business transaction; and
Failing to account for or deliver personal property or funds as required by law.
Defending your Case to Defend your License
If you have been charged with any of the offenses listed above, you can fight the charge. Your legal defense strategy might result in you having the charge lowered to a lesser offense or dropped completely – in either case, your goal is to avoid losing your professional license and a criminal defense lawyer with specific experience working with real estate professionals can help you reach that goal.
Work with an Experienced Miami Criminal Defense Lawyer
If you are a real estate agent or broker, you can lose your license and your ability to earn a living if you are convicted of certain criminal offenses. Instead of allowing this to happen, work with an experienced Miami criminal defense lawyer who can help you craft an effective legal defense strategy. Our team at Ratzan & Faccidomo, LLC is here to help you with your case's defense strategy. Contact our firm today to schedule your initial consultation in our office.
Resource:
myfloridalicense.com/dbpr/re/frec.html