Nutritional Supplement Bros Headed To Prison For Conspiracy To Distribute Anabolic Steroids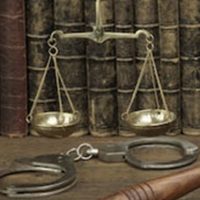 Anabolic steroids are to the human body as iguanas are to the Florida ecosystem.  The body naturally produces testosterone, which increases muscle mass, but anabolic steroids taken as pills or injections mimic the effects of testosterone except on a much larger scale, causing all kinds of dysfunction with the body's own hormones.  Walk into any gym, and you can tell the difference between the people who work out a lot and the ones who take steroids.  Likewise, Florida has its own reptiles, but not as green or as covered in ruffles and spikes as the iguana, which is on the verge of crowding several native Floridian species out of their habitat.  While it is not possible to legislate iguanas out of existence, federal laws have endeavored to crack down on anabolic steroids, which meant that, when the Designer Anabolic Steroid Control Act of 2014 went into effect, nutritional supplement vendors needed to find new ingredients for their formulations of strength and hubris in a bottle.  The decision-making members of a successful nutritional supplement company based in South Florida adapted to the change in the law too late, and several of them have received criminal convictions for their role in illegally distributing anabolic steroids.  Here, our Miami drug crimes defense lawyer describes the shady dealings at Blackstone Labs and the consequences for its high-ranking members.
The Rise and Fall of Blackstone Labs
Blackstone Labs, based in South Florida, has been a popular supplier of nutritional supplements for more than a decade.  As early as 2012, it began adding substances such as the prohormone DMZ, the stimulant AMP citrate, and various anabolic steroids in its products.  Those of the additives which were not already listed as controlled substances became such after the enactment of the Designer Anabolic Steroid Control Act of 2014.  Blackstone and its owners set up several other corporate entities to help it conceal the true contents of its supplements and the sources of its banned ingredients.  After rumors had circulated for years about Blackstone's supplements containing illegal ingredients, Men's Journal published an expose about the matter in February 2017.  The following day, federal authorities raided Blackstone Labs and seized supplement bottles containing questionable ingredients.  A series of arrests and criminal cases followed.
The Charges: Conspiracy to Distribute Controlled Substances and Making False Statements to Consumers and the FDA
By the time of the raid, Aaron Singerman, one of the co-founders of Blackstone Labs, had ceased to be involved with the company's day-to-day operations.  In 2016, he distanced himself from Blackstone's operations and founded another nutritional supplement company called Redcon1, but he retained his ownership interest in Blackstone until early 2018.  He was charged with 14 criminal offenses, as was Blackstone's other co-founder, Phillip "PJ" Braun.  James Boccuzzi, who was the head of sales at Blackstone Labs, also received criminal charges, as did several other individuals and corporate entities.
Boccuzzi pleaded not guilty to one count of conspiracy to defraud the U.S. Food and Drug Administration (FDA) and one count of conspiracy to distribute controlled substances.  In December 2021, a jury convicted Boccuzzi of both charges at trial.  His sentencing hearing has been scheduled for February 17.  The maximum sentence he could face is 15 years in prison.
In November 2021, Braun and Singerman pleaded guilty to two of the 14 charges against them, namely introduction of unapproved drugs into interstate commerce with intent to defraud and mislead and conspiracy to distribute controlled substances.  Pursuant to the plea deal, they could have received sentences of 78 to 97 months in prison, and Singerman had to forfeit $2.9 million he had received from the sale of supplements with illegal ingredients.  In January 2022, the court sentenced Singerman to 54 months in prison, citing his cooperation with authorities and his lack of a prior criminal record.  At the same hearing, it postponed Braun's sentencing to a later date.
Factors influencing the length of a defendant's sentence include mandatory minimum sentencing guidelines, if applicable, as well as whether the defendant has any prior criminal convictions and whether the defendant pleaded guilty as part of a plea deal or was convicted after a jury trial.  Defendants plead guilty in more than 90 percent of federal criminal cases, and these usually get lesser sentences than the defendants convicted at trial.
Contact Our Drug Crimes Defense Attorneys
A South Florida criminal defense lawyer can help you if you are facing criminal charges for conspiracy to distribute controlled substances.  Contact Ratzan & Faccidomo in Miami for a free, confidential consultation about your case.
Sources
naturalproductsinsider.com/regulatory/blackstone-labs-co-founder-sentenced-prison
naturalproductsinsider.com/regulatory/jury-convicts-blackstone-labs-former-employee-conspiracy
justice.gov/opa/pr/blackstone-labs-founder-sentenced-conspiracy-sell-anabolic-steroids-and-unlawful-dietary
justice.gov/opa/pr/federal-jury-convicts-florida-man-role-defrauding-fda-and-distributing-designer-anabolic
naturalproductsinsider.com/sports-nutrition/sports-nutrition-firms-owners-indicted-selling-sarms-prohormones