New Florida Law Seeks To Regulate The Production And Sale Of Kratom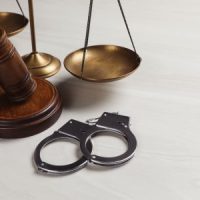 Many tropical regions have plants that do more than just look beautiful and make food taste better.  Plants of the genus Cannabis grow anywhere that the weather is warm enough.  In Yemen and East Africa, there is khat.  South America has coca and the ingredients of ayahuasca.  In Mexico and southern Texas, you can find peyote.  In Southeast Asia, the Mitragyna speciosa tree does more than just lend shade from the tropical heat; it is also the source of kratom, and herbal preparation that has been popular for centuries in the plant's native range and has more recently gained popularity in Florida.  The legal response to kratom at the federal and state levels has been contradictory to say the least.  Much like cannabis, kratom is either a panacea or a scary street drug, depending on who you ask.  Florida legislators have recently voted in favor of a law that would permit the legal sale of kratom from licensed manufacturers and retailers to adults 21 years of age and older.  Here, our Miami drug crimes defense lawyer explains the convoluted history of kratom in Florida.
What Is Kratom, and Why Do Floridians Love It?
The word kratom refers to the leaves of the M. speciosa tree, which belongs to the Rubiaceae family of plants, which also includes the coffee plant.  M. speciosa grows in Myanmar, Thailand, Malaysia, Indonesia, and Papua New Guinea.  In the plant's native range, it has been part of the traditional medicine of the local cultures.  For example, topical preparations made from kratom are used for pain relief.  People also drink an infusion of kratom leaves because of its stimulant and pain-relieving effects, as well as to treat coughs and digestive upset.  In some Southeast Asian cultures in former times, people used to offer kratom to guests as a matter of etiquette.
The pain-relieving effects of kratom are similar to those of opioids, and some people find than kratom can relieve symptoms of opioid withdrawal.  This is a major factor in the popularity of kratom in the United States today, although there are reports of people consuming kratom for this purpose in Thailand and Malaysia in the 19th century.  Kratom is often sold in capsule form at retail stores, where it is marketed as a dietary supplement.  Some Floridians see kratom as their ticket out of the Florida shuffle.
Legislators' Mixed Feelings About Kratom
Like any drug, kratom can have adverse effects.  It can cause liver dysfunction at high doses, although these symptoms tend to subside upon cessation of kratom use.  The medical literature includes reports of people suffering seizures as a result of kratom overdose, and some of the overdoses have been fatal.
In the past ten years, federal and state laws have changed the rules about kratom several times.  As of 2023, kratom is illegal in Alabama, Arkansas, Indiana, Rhode Island, Vermont, and Wisconsin.  It is also illegal in Sarasota County, Florida.  In 2016, the DEA initiated the process of making kratom a Schedule I controlled substance, but the proposal faced strong opposition from both houses of the U.S. Congress, so kratom was never officially declared a Schedule I drug at the federal level.
The Florida Kratom Consumer Protection Act
Florida HB 179, known as the Florida Kratom Consumer Protection Act, is close to becoming state law.  Both houses of Florida's legislature have voted to approve the bill, and as of May 2023, HB 179 is awaiting a signature from Gov. DeSantis.  The bill would make it legal for licensed retailers to sell kratom products, but it would ban the sale of kratom to people below the age of 21.  The bill also more specifically defines the term "kratom product."  The aim of the bill is to make kratom products available safely and to be transparent with consumers about what they are buying.  It would standardize the amount of mitragynine per dose of kratom product to an amount equivalent to the amount present in between two and six leaves of M. speciosa.  The bill also reverses Sarasota County's decision to outlaw the sale of kratom.
Contact Our Drug Crimes Defense Attorneys
Even when laws go into effect to decriminalize formerly controlled substances, you are still at risk of criminal prosecution if you do not follow the laws, and you are still at risk of facing the stigma associated with drug use.  A South Florida criminal defense lawyer can help you if you are facing criminal charges for the illegal sale or manufacture of kratom products.  Contact Ratzan & Faccidomo in Miami, Florida for a free, confidential consultation about your case.
Sources:
floridapolitics.com/archives/607731-legislature-passes-kratom-consumer-protection-act-banning-tainted-products-under-21-sales/
degruyter.com/document/doi/10.7556/jaoa.2016.156/html
eurekaselect.com/article/83024