Miramar Man Gets 70 Months in Prison for Selling Drugs in Small Quantities on the Dark Web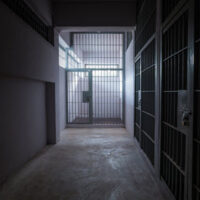 The Internet makes life simpler, except when it doesn't.  You can buy and sell almost anything online, even illegal and marginally legal drugs.  Perhaps more importantly, you can pretend to be anyone.  Sooner or later, though, your real-life activities will expose the real person behind the online persona.  This was what happened to a young man from Broward County who used the Dark Web for numerous small drug deals, involving quantities of drugs that, in the pre-Internet era, used to take place on street corners and in workplace parking lots.  Here, our Miami drug crimes defense lawyer explains how the defendant's drug operation came to be, how he got caught, and what is next.
The Charges: Trafficking in Heroin, Prescription Drugs, and Research Chemicals
Chrissano Leslie was born in Jamaica and moved to South Florida with his family when he was nine years old.  He never planned to make a living selling drugs until he felt it was his only choice.  People who knew him described him as mild-mannered and conscientious; he was nothing like the stereotypical image of drug dealers.  When Leslie was in his early twenties, he was convicted of possession of a small amount of marijuana.  (Since that time, marijuana laws have changed, such that this story would have played out very differently if it had happened just ten years later, or even five years later.)  The marijuana case cost him his green card and work permit.  After that, he spent some time in Jamaica taking care of his ailing grandfather but then returned to South Florida.
With no opportunities for legal employment, Leslie began selling small quantities of drugs, sometimes single doses, on Dark Web sites such as Abraxas Marketplace, Agora Marketplace, and Alphabay Market.  Customers sent him payment in bitcoin, and he would then send them the drugs by postal mail; the buyer and the seller were unaware of each other's identities.  Customers knew him by the online alias "owlcity."
The Fall of Owlcity: Leave It to the Post Office to Mess Things Up
A meandering tour of Wikipedia will reveal that a recording artist who uses the pseudonym Owl City gained commercial success, yet music critics compared his work negatively to that of a band called The Postal Service.  In this case, too, the postal service was the downfall of owlcity.  Leslie's online drug business was, by all accounts, a success.  Customer ratings are an important part of doing business on the Dark Web, despite customers not being sure just who they are rating.  At 98 percent positive, owlcity's customer ratings were excellent.
As anyone who runs an online business knows, no one gets 98 percent positive customer feedback by accident.  Leslie went out of his way to ensure that customers' orders reached their destination quickly.  Therefore, he sent small shipments of cocaine, fentanyl, flakka, prescription anti-anxiety drugs, and China White heroin by Priority Mail.  One day in 2016, Leslie mailed five customers' orders from a post office in Hollywood, but only four reached their destinations.  Responding promptly to a customer's query about their order's whereabout, he went to the USPS website to track the fifth package.  DEA agents were able to trace the visit to the postal service website to Leslie's home computer, and thus the investigation began.  In March 2016, undercover agents purchased drugs from owlcity.  In July 2016, officers arrested him at his house in Miramar while he desperately tried to flush drugs down the toilet.
The Sentence: Five Years and Ten Months in Prison
When Leslie was arrested in 2016, the evidence against him was enough to convict him beyond a reasonable doubt.  The investigation had yielded drugs of the kinds owlcity advertised on the Dark Web, plus computer equipment for making anonymous transactions.  A July 2015 hiatus of several weeks in owlcity's activity corresponded to the time that Leslie's computer had been in the shop undergoing repairs.  If Leslie had been found guilty at trial, he could have faced up to 52 years in prison.  With a plea deal, he pleaded guilty, and the judge could have sentenced him to up to eight years.  Before his sentencing, his lawyer argued that Leslie's activities were simply those of a person trying to make ends meet and that it was not a large-scale drug operation; there was no violence and there were no huge amounts of money.  His family members asked the judge for mercy.  In April 2017, a judge sentenced Leslie to five years and ten months in prison; after he completes his sentence, he will likely be deported to Jamaica.
Let Us Help You Today
A criminal defense lawyer can protect you against unfairly harsh implementation of drug laws.  Contact the Miami drug crime lawyers at Ratzan & Faccidomo for help with your case.
Resources:
sun-sentinel.com/local/broward/fl-reg-dark-web-drug-dealer-20170430-story.html
pitchfork.com/reviews/tracks/11613-fireflies/
sun-sentinel.com/local/broward/fl-drugs-dark-web-20161027-story.html
https://www.rflawgroup.com/federal-jury-acquits-man-after-drug-bust-at-fort-lauderdale-airbnb/