Miami Nurse Accused of Using Fraudulently Obtained PPP and EIDL Funds to Pay Mortgage, Car Lease, and Child Support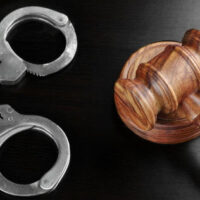 Some industries in South Florida have been particularly hard-hit by the COVID-19 pandemic.  For example, bars and restaurants have been missing not only the tourists that didn't show up this year but also the locals who stayed away out of fear of COVID exposure once the restrictions on public gatherings began to relax.  Retail has been suffering, too; online shopping carries so much less COVID risk, and who needs new clothes when you can just wear the same threadbare leggings every day?  The healthcare industry, however, is booming.  Nursing has always been an in-demand profession, and this is even more noticeable during the COVID-19 pandemic.  While one could argue that nurses deserve better pay for their work than what they currently receive, they are not among the groups with the greatest need for Paycheck Protection Program (PPP) and Economic Injury Disaster Loans (EIDL), both of which are provisions of the CARES Act, a piece of legislation aimed at providing relief for families and businesses suffering financial hardship because of the COVID-19 pandemic.  Here, our Miami white collar crimes defense lawyer explains how a Miami-Dade County nurse received more than $400,000 in PPP and EIDL funds and how he ran afoul of the law after allegedly using the money for personal expenses.
The Charges: Bank Fraud, Making False Statements to a Lending Institution, and Transactions in Unlawful Proceeds
Giraldo Caraballo, 55, lives in Miami-Dade County.  He has been licensed as a registered nurse in Florida since 2009.  In April 2019, nearly a year before the first reported COVID-19 case in Florida, Caraballo incorporated a company called Professional Skills, Inc.  He is the company's only officer and only registered agent; the company's address is the same as Caraballo's home address.  The following month, he opened a bank account in the company's name; in doing so, he said that the company's gross annual income was $70,000 and that it had two employees.
Prosecutors say that the statements Caraballo made about his company on his COVID relief loan applications are inconsistent with what he reported about it before the pandemic.  In June 2020, Caraballo applied for EIDL funding for Professional Skills, Inc.  On the application, he stated that Professional Skills had grossed $180,000 during the 365-day period ending on January 31, 2020 and that it had four employees.  The Small Business association accepted the application and transferred $50,900 in EIDL funds in Professional Skills' bank account.
This is all plausible enough, but almost as soon as Caraballo received the EIDL funds, he applied for a PPP loan.  On the PPP loan application, Caraballo allegedly claimed that Professional Skills had a gross income of $168,000 per month and that it needed a $420,000 loan to pay its 28 employees.
Not a Mansion or a Lamborghini, but Personal Expenses Nonetheless
By the end of June, Professional Skills had received the $420,000 PPP loan it had requested.  According to the criminal complaint, Caraballo's first action upon receiving the money was to pay off a personal credit card bill in the amount of $7,023, and then to make a $929.39 payment for the lease of a 2019 Mercedes-Benz GLC 300.  Just days after receiving the loan, Caraballo allegedly opened a new personal bank account and transferred $239,000 of PPP funds to it.  He then used those funds on home mortgage payments, child support, and other personal expenses.
The criminal complaint alleges that Professional Skills had no payroll expenses.  His is one of several dozen cases in Florida in which defendants have obtained PPP or EIDL funds for non-existent companies or grossly exaggerated the amount that these companies spend on payroll.  While Caraballo's alleged misuse of the PPP funds falls far short of the luxurious purchases made by defendants in other Florida PPP fraud cases, prosecutors claim that Caraballo made false statements to obtain the loans and that he used the money for personal purchases.  Caraballo was arrested in January 2021 and faces criminal charges for bank fraud, making false statements to a lending institution, and engaging in transactions in unlawful proceeds.  When questioned about his request for and use of COVID relief funding, Caraballo invoked his right to remain silent.
Let Us Help You Today
A Miami white collar crime lawyer can help you if you are accused of falsifying information about your small business in order to obtain a loan or grant through PPP or EIDL or to obtain any other kind of COVID relief funding.  Contact Ratzan & Faccidomo for help with your case.
Resources:
justice.gov/usao-sdfl/pr/miami-nurse-charged-defrauding-covid-19-relief-programs
msn.com/en-us/news/crime/a-miami-area-nurse-is-accused-of-ripping-off-dollar474000-in-a-covid-relief-funds-scam/ar-BB1cEEUS