Miami Doctor Gets Five Years In Prison For Healthcare Fraud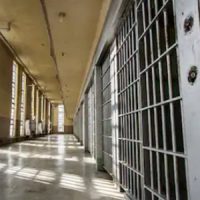 More than 100 people have a student loan balance of more than $1 million, and a substantial portion of these unfortunate borrowers are graduates of medical schools.  Being a physician is a noble calling, and despite that it is one of the most in-demand professions, it is not always an automatic road to riches.  Sure, there are some rich doctors out there, but not all of them got rich by the same means; many of them were born into money, while others made the right business decisions at the right times.  And then there are the physicians who owe their fortune to healthcare fraud.  Medicare, Medicaid, health insurance companies, and pharmaceutical companies have deep pockets, and South Florida newspapers have recounted the stories of medical professionals who enriched themselves by filing false claims with private and public insurers or by prescribing in-demand but medically unnecessary drugs.  Here, our Miami white collar crime lawyer explains how a Miami physician fraudulently obtained millions of dollars from health insurance companies and used the money to buy real estate properties and other luxury purchases.
The Most Expensive Prescription Drug
Infliximab is a monoclonal antibody used in the treatment of a variety of autoimmune diseases, including Crohn's disease, rheumatoid arthritis, psoriatic arthritis, ankylosing spondylitis, plaque psoriasis, and ulcerative colitis.  It is given by intravenous infusion, and management of autoimmune diseases usually requires patients to get an infusion every six to eight weeks.  Infliximab, which is sold under the brand name Remicade, is not a controlled substance, which means that it has no known abuse potential.  The reason that infliximab plays such an important role in this week's news story is that it is one of the most expensive drugs used in medicine.  The amount of infliximab required for a single treatment session can cost $10,000.
The Charges: Healthcare Fraud
In 2015, Armando Valdes established Gasiel Services, Corp. in Miami, and the clinic operated until July 2021, when authorities discovered his illegal activities.  From the beginning, it appears that he intended to use the company for shady purposes, because he took measures to make it look like he was less connected to Gasiel Services than he was.  For example, on the company's official paperwork, he listed Hilario Isaba as its president, when Valdes was the main decision maker.  Gasiel's most lucrative activity was filing insurance claims for infliximab; over a six-year period, it billed the insurance companies United Healthcare and Blue Cross Blue Shield approximately $38 million for infliximab prescriptions.  The only problem is that infliximab is not indicated for any of the medical conditions for which patients sought treatment at Gasiel Services.  Even worse, the clinic never administered a single dose of infliximab.  Valdes falsified the company's records to make it look like the person filing the claims for infliximab was a 91-year-old physician who was employed by the clinic but rarely saw patients.
Valdes used the money to make several extravagant purchases:
A one-bedroom, two-bathroom condominium in Aventura Park, purchased in 2018
A four-bedroom house in Sebring, purchased in 2019
A vacant lot next to the Sebring house, purchased at the same time as the house
A three-bedroom, three-bathroom condominium in Pompano Beach, purchased in 2020 and owned jointly with Sabrina Olga Silva
A four-bedroom house in Estero, purchased in December 2020
Luxury vehicles, including a Tesla Model S and a Cadillac Escalade
Isaba, Silva, and the nonagenarian physician have not been charged with any crimes in connection to Gasiel Services, Corp.
The Punishment: Five Years in Prison and Forfeiture of Real Estate Properties
The Department of Justice website and the Miami Herald do not give any details about the investigation that led to Valdes's arrest, but he pleaded guilty in 2022 to healthcare fraud.  In August 2022, he received a sentence of 60 months in federal prison.  The court also ordered him to forfeit the real estate properties listed above, presumably to use the proceeds to pay restitution to the insurance companies he defrauded.  Valdes also owns a four-bedroom house in western Miami-Dade County, but the court did not order him to forfeit this house, which he purchased in 2004, as it is his homestead, meaning that it is his primary residence.
Contact Our Financial Crimes Defense Attorneys
No matter how much money you are accused of stealing or mishandling, you have the right to a fair trial and to representation by an attorney.  A South Florida criminal defense lawyer can help you if you are being charged with a financial crime such as healthcare fraud.  Contact Ratzan & Faccidomo in Miami, Florida for a free, confidential consultation about your case.
Sources:
miamiherald.com/news/business/real-estate-news/article264266491.html
justice.gov/usao-sdfl/pr/miami-doctor-sentenced-federal-prison-committing-38-million-health-care-fraud-scheme
goodrx.com/remicade/what-is