Miami-Dade Teacher Arrested For Molestation Of 14-Year-Old Former Student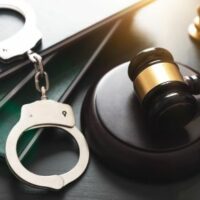 Florida's age of consent for sexual activity is 18, but that does not mean that everyone who has ever been sexually active before turning 18 will get in legal trouble.  The law generally does not punish teens who are close in age for having sexual relationships with each other unless coercion is involved.  Relationships where one person is slightly below age 18 and the other is slightly above are also not subject to criminal penalties; Florida's Romeo and Juliet laws make it so that if a 16-year-old or 17-year-old engages in a sexual relationship with a young adult 23 years old or younger, the older partner will not face criminal penalties for the mere existence of the relationship.  If the minor is any younger than 16, though, and if the older partner of a 16-year-old or 17-year-old is 24 or older, the law considers the older partner's actions sexual abuse, even if the parties claim that their relationship.  From a legal standpoint, it is even worse if the older partner was in a supervisory or caregiving role in relation to the victim.  This week, another arrest added to the number of cases where South Florida teachers have been accused of sexually assaulting students.  Here, our South Florida sex crimes defense attorney explains how a middle school drama teacher drew the suspicion of a former student's family when they found messages on the student's phone allegedly sent by the teacher.
The Charges: Child Molestation and Lewd and Lascivious Battery
Brittiny Lopez-Murray's teaching career seemed to be on the right track.  In 2017, the newly married Lopez-Murray, who was in her late 20s, was hired as a drama teacher at Hialeah Middle School.  She was popular with students and made a good impression on her colleagues; the school even named her Rookie Teacher of the Year.  The trouble started in the summer of 2021, when Lopez-Murray began exchanging texts with a former student who had recently graduated from the middle school and was about to begin high school at another school in Miami-Dade County.  The pair allegedly agreed to meet, and on several occasions in August and September, Lopez-Murray would wait for the 14-year-old student outside the location of his basketball practice and pick him up in their car.  Lopez-Murray allegedly engaged in sexual acts with the student on several occasions in her car.
The student's family became concerned about his secretive behavior, especially regarding his phone.  On Saturday, October 2, his sister was able to look closely enough at his phone to notice that he had exchanged messages with Lopez-Murray.  The student's father then looked at the phone, which contained sexually explicit messages and nude photos of Lopez-Murray, and he called the police.  Detectives interviewed the teen, who told them that, in August, Lopez-Murray had sent him a text message confessing her feelings for him and asking to meet with him.  He said that, the first time they met up socially, they only met for coffee, but on several later occasions, they had sex in her car in the parking lot of a Publix and in the Westland Mall parking lot.
Defendant Invokes Right to Remain Silent
On Monday, October 4, police arrested Lopez-Murray, 31 and booked her into the Miami-Dade County jail; she invoked her right to remain silent and refused to speak to them.  She is being represented by a criminal defense lawyer.  She faces felony charges for lewd and lascivious battery, molestation, and engaging in a sexual act with a child.  The Miami Herald did not specify whether bail has been set for Lopez-Murray and, if it has, whether she has posted bail.  The courts can decline to allow defendants to go free on bail if there is a substantial risk that they will tamper with evidence or try to intimidate witnesses.  Since the victim in this case was so forthcoming in his discussions with police about the crime, it is unlikely that it would be possible for Lopez-Murray to contact him and try to persuade him to change his story.  Miami-Dade County Public Schools has begun the process of terminating Lopez-Murray's employment.  Like all defendants in criminal cases, Lopez-Murray is presumed innocent until proven guilty in a court of law.
Reach Out to Us Today for Help
If you are being accused of exchanging sexually explicit messages with a minor, or of an even more severe sex offense, a Miami sex crimes lawyer can help you.  Contact Ratzan & Faccidomo for a consultation.
Resources:
yahoo.com/news/hialeah-middle-teacher-jailed-cops-233148499.html
dailymail.co.uk/news/article-10060631/Florida-drama-teacher-31-accused-having-sex-student-14-car-times.html