Miami-Dade School Board Pays Settlement To Sexual Assault Victims As Former Teacher Serves Prison Sentence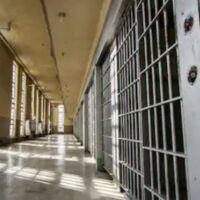 Movies and TV shows make high school look glamorous, but no matter how old you are, you remember the awkwardness, the conflicts with your parents, and the worries about the future.  Middle school, by contrast, is such a miserable experience that no amount of Hollywood glitz can mask its stench, and that's only if you did not experience any extraordinary traumas; puberty and pre-algebra are bad enough on their own.  It is a heinous crime for any adult to sexually abuse a child or teenager, but when the victim is a student and the abuser is a teacher, there is a whole other level of betrayal of trust.  Last year, the Miami-Dade School District paid a settlement to five women who, years earlier, had endured sexual abuse by a teacher at the middle school where they were students at the time.  Here, our Miami sex crimes attorney explains how the complaints of abuse went on for years before the teacher faced criminal charges and how some of the victims eventually got justice.
The Charges: Sexual Assault of Person at Least 12 Years Old but Younger Than 18
Wendell Nibbs began teaching physical education at Brownsville Middle School in Miami in 2002.  Between 2004 and 2013, four students reported to the school that Nibbs made inappropriate sexual advances toward them, but Nibbs did not receive any disciplinary action and continued teaching.  By 2015, the accusations had become so numerous and the alleged misconduct so egregious that police began an investigation into the allegations against Nibbs.  These were some of the accusations they found:
A 15-year-old student began confiding in Nibbs about the fact that other students at the school were bullying her. They exchanged phone numbers, and soon he began asking her for nude photos.  They had several sexual encounters in his classroom during school hours.  When the student transferred to another school, Nibbs sent messages to her phone and told her not to tell anyone what had happened, because it would ruin his career.
In 2014, Nibbs began asking a 14-year-old student to undress in his presence, but she refused. The following year, when she was 15, he lured her into the office behind his classroom and tried to rape her, but she refused.
A student had several sexual encounters with Nibbs off campus while she was enrolled at the school. She became pregnant and gave birth to a child; she believes that Nibbs is the child's biological father.
Nibbs was temporarily suspended from teaching in 2014 and again in 2016 as new accusations and evidence emerged.  In 2017, he resigned from his job when he was arrested on charges of sexual battery of a person at least 12 years old but less than 18 by an adult in a familial or custodial position.
Former Teacher Pleads Guilty to Sexually Assaulting Students
In 2019, Nibbs pleaded guilty to sexually abusing several teen girls while they were students at the school where he taught.  In January 2020, when he was 53 years old, he was sentenced to eight years in prison, to be followed by ten years of sex offender probation.  He must remain on the sex offender registry for the rest of his life.
School District Pays Settlement to Victims Assaulted by Teacher
Courts sometimes order defendants to pay restitution to victims of crime; this is most common in cases involving financial crimes, but it sometimes also happens in cases involving child sexual abuse or possession of child exploitative materials.  Likewise, if sexual abuse takes place when children are in the care of a school, summer camp, or similar institution, the victims can file a civil lawsuit against the institution for breaching its duty of care to the victims.  Five survivors of abuse by Nibbs sued the Miami-Dade School District, and in March 2020, the School Board paid them an undisclosed settlement amount, although news of the settlement did not become public until December 2020.  The women were in their 20s when they received the settlement.
Contact Us Today for Help
New laws about the statute of limitations for child sexual abuse cases make it possible for survivors of abuse to press criminal charges against their alleged abusers many years after the alleged abuse took place.  If you are being accused of inappropriate sexual behavior toward a minor, even if the incident allegedly happened many years ago, a sex crimes defense lawyer can help you.  Contact Ratzan & Faccidomo for help today.
Resources:
wlrn.org/local-news/2020-12-30/miami-schools-paid-9m-to-5-students-raped-by-ex-teacher-then-tried-to-keep-it-quiet
nbcmiami.com/news/local/ex-brownsville-middle-school-teacher-gets-prison-in-sex-abuse-case/2180426/
nbcmiami.com/news/local/brownsville-middle-school-pe-teacher-wendell-nibbs-accused-of-sexual-battery-of-students/28604/