Miami-Dade Police Officer Charged With Stalking After Allegedly Planting Apple AirTags In Ex-Girlfriend's Car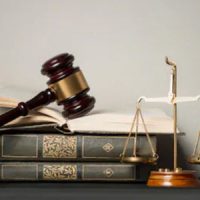 Consumer GPS technology has changed some aspects of everyday life so much that young people are incredulous when older folks tell them about how different life was before computers could tell you exactly where you were and how to get to where you wanted to be.  Compasses that always point north and driving directions scrawled on scraps of paper are much less helpful at guiding you to your destination than even those clunky, windshield-mounted GPS devices where an automated voice urges you to merge into heavy traffic and make left turns onto major roads at places where there is no traffic light.  When members of Generation X were in elementary school, they were constantly weighing whether they were lost enough for it to be worth the risk of talking to a stranger, but today's kids know that, as long as their phone is with them, their parents can use GPS tracking to find them.  Of course, the potential for nefarious applications of GPS technology has been obvious from the beginning.  Because it is possible to use GPS tracking devices to find people who do not want you to know where they are, some makers of tracking devices have enabled the devices with anti-stalking features.  Here, our Miami domestic violence defense lawyer explains how a Miami-Dade police officer got into legal trouble after allegedly tracking his ex-girlfriend's location by planting a GPS device in her car.
Do AirTags Prevent Stalking or Enable It?
AirTags are among the most popular GPS tracking devices available to consumers.  The purpose of AirTags is to help you keep track of important items.  If you attach an AirTag to your wallet, keychain, eyeglasses case, or other indispensable but easily misplaced item, you can use your phone to track its location.  Therefore, you can easily tell whether you only need to go as far as your car to find your backpack or whether you need to drive all the way to your cousin's house, where you accidentally left your backpack last night.
From the beginning, AirTags have come equipped with anti-stalking features, since the manufacturers are aware that it is possible to use the AirTags to keep track of someone else's car, wallet, or other item, just as it is to keep track of your own.  Therefore, when a device is tracking the location of a person other than the owner of the phone tracking the AirTag, the AirTag sends an alert to the smartphone of the person whose location is being tracked, telling them that there is an AirTag nearby that is tracking their location.  If the AirTag is unable to locate the victim's phone, it will beep, alerting the victim to the AirTag's presence.
The Charges: Stalking and Illegal Use of a Tracking Device
In March 2022, Javier Magarin, a police officer from Miami-Dade County, broke up with his girlfriend, and shortly thereafter, he moved out of the house where they had been living together.  After Magarin moved out, his girlfriend would hear beeping sounds coming from somewhere in her car when she drove.  She looked for an AirTag but did not find it.  One night, Magarin followed the victim to the house of a friend of hers by tracking the AirTag.  When she confronted him about it, he denied planting the AirTag, but he eventually told her that it was under the floor mat in the trunk of her car.
After that incident, the victim put the AirTag in her purse, intending to throw it away, but she forgot to remove it.  When Magarin continued to follow her, the victim told him that she planned to file for a restraining order against him.  He responded by posting a threatening message on Instagram, with an image of a gun.  Magarin also allegedly stalked the victim in other ways, such as by logging into her email and canceling a flight she had booked.
On April 26, the victim received another alert that an AirTag nearby was tracking her.  She contacted the police, and officers found the device taped to the rear bumper of the victim's car.  On June 2, Magarin was arrested on suspicion of stalking and illegal use of a tracking device.
Contact Our Domestic Violence Crimes Defense Attorneys
Tracking someone with an AirTag without their consent is against the law.  A South Florida criminal defense lawyer can help you if you are being charged with stalking an ex-partner or any other offense related to domestic violence.  Contact Ratzan & Faccidomo in Miami, Florida for a free, confidential consultation about your case.
Sources:
appleinsider.com/articles/22/06/10/florida-cop-accused-of-stalking-ex-girlfriend-with-airtag
appleinsider.com/articles/22/04/06/apple-airtag-anti-stalking-features-arent-working-in-a-lot-of-cases