Miami Beach Waiter Arrested, Charged With Credit Card Fraud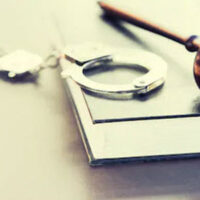 According to reporting from WSVN 7 News, Luis Flores, a former waiter in Miami Beach, has been arrested on credit card fraud charges. The Miami Beach Police Department believes that Mr. Flores stole customer credit card information from at least two different people while he was working at the News Cafe restaurant.
The two victims who have been identified both report that they discovered more than $3,000 worth of fraudulent charges on their credit card statement. While in custody, Mr. Flores allegedly admitted to investigators that he did indeed steal the credit card information and that he sold each card for $500. 
An Overview of Credit Card Fraud in Florida 
Under Florida law (Florida Statutes § 817.61), the fraudulent use of a credit card is a serious criminal offense. While the severity of the punishment will depend on the specific circumstances of the case, credit card fraud is typically charged as a third degree felony in Florida. Though, if the total value of the crime is less than $100 the offense will be charged as a first degree misdemeanor.
Credit Card Fraud is an Aggregate Prosecution Offense 
Not only is the threshold for felony credit card fraud quite low ($100), the crime is also a so-called 'aggregate prosecution' offense. In charging credit card fraud, prosecutors will consider the collective value of credit card fraud within a six month period. All offenses within this timeframe are treated as one large crime, instead of multiple smaller crimes.
As an example, if a defendant commits credit card fraud by making a $75 fraudulent purchase and then second fraudulent $80 purchase a two weeks later, they can be charged with a felony offense, because the total value of the credit card fraud ($155) would surpass Florida's felony threshold.
Penalties for Credit Card Fraud in Florida 
Credit card fraud is punished harshly in Florida. If convicted of first degree misdemeanor credit card fraud, a defendant faces up to one year in prison and a $1,000 fine. If convicted of third degree felony credit card fraud, then a defendant faces a maximum punishment of five years in prison and a $5,000 fine. Beyond that, a defendant's personal and professional reputation may suffer serious harm.
There are defenses available in credit card fraud cases. To obtain a conviction, prosecutors must prove that the defendant both used a card with intent to defraud and actually obtained cash, goods, or services through that act. If you or your family member is facing misdemeanor or felony credit card fraud charges in Florida, you should consult with an experienced attorney who can help you determine the best path forward.
Speak to a Miami, FL Credit Card Fraud Defense Attorney Today
At Ratzan & Faccidomo, LLC, our Miami credit card fraud lawyers have the skills, experience, and training needed to handle all types of credit card fraud cases. If you or someone you know was charged with credit card fraud, contact us now for a free, no obligation initial consultation. With an office in Miami, we represent clients throughout Southeast Florida.
Resource:
wsvn.com/news/local/former-miami-beach-waiter-arrested-after-allegedly-using-stolen-credit-cards/