Miami Beach Police Chief Sends Letter to College Administrators; Warns 'Spring Breakers' of Strict Law Enforcement in 2019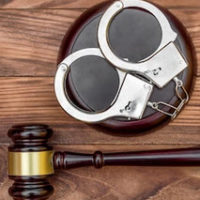 On December 5th, 2018, the Miami New Times reported that Miami Beach Police Chief Daniel Oates has sent letters to several local college administrators as well as the presidents of local sororities and fraternities. This letter warns that the city is planning to strictly enforce all laws during Spring Break 2019 — a break from previous years.
Long a popular spring break destination, Miami Beach officials note that the city has become overwhelmed by rowdy tourists in recent years. Officers plan to step up enforcement for drunk driving, underage drinking, public intoxication, drug use, and general disorderly conduct.
Spring Break is supposed to be a fun time for college students across the country. The last thing any student — or any parent — wants to deal with is an arrest. Here, our Miami college student defense attorneys provide an overview of the three most important things college students should do if they are arrested on spring break or any other trip/vacation in Florida.
Be Polite and Comply With Officer Instructions — Do Not Make the Situation Worse

If you are being arrested in Miami, the very first you need to do is avoid making your situation worse. You should be polite, and comply with the reasonable instructions of the arresting officers. Do not fight back, do not resist, and do not try to talk your way out of the arrest. Far too many defendants end up turning relatively minor charges into far more serious criminal issues. If you resist arrest — or worse, if you strike a police officer — you will be in far more serious trouble. 
Exercise Your Right to Remain Silent

While you should follow the officer's instructions, you should not answer their questions. You have a constitutional right to avoid answering any questions or making any statements. By speaking, you only risk giving the arresting officers more evidence that can and will be used against you. Request an attorney. 
Consult With a Local Criminal Defense Attorney

Criminal issues are generally handled on the local level. If you are arrested on spring break in Miami Beach or anywhere else in South Florida, you need to work with a local criminal defense lawyer. A local defense attorney will be in the best position to protect your rights. Whether you were arrested for drunk driving, underage drinking, assault, or any other issues, your lawyer will be able to review the full circumstances of your situation in order to build the appropriate defense strategy.
Get Help From a Miami College Student Defense Lawyer Today
At Ratzan & Faccidomo, LLC, our Miami criminal defense lawyers represent college students facing the full range of legal charges. If you or your college student was arrested, we are here to help. For a free, fully private case evaluation, please call our legal team today at 305-600-3519. We represent college students throughout South Florida, including students at the University of Miami, Florida International University (FIU), Nova Southeastern University, and Miami Dade College.
Resource:
miaminewtimes.com/news/miami-beach-spring-break-2019-city-threatens-to-arrest-spring-breakers-10941242