Meet The Inchoate Offenses: Attempt, Conspiracy, And Solicitation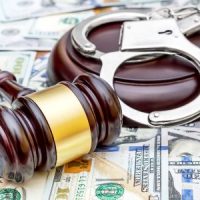 Sometimes a criminal court can find you guilty even if you didn't do it.  One instance where this happens is with crimes of omission, such as failure to report child abuse; failing to file an income tax return can also count against you in tax evasion cases.  Another time when you can get a criminal conviction when a crime did not occur is in the case of inchoate offenses.  For example, attempted murder is not the same as murder, but it is still a crime.  You can also be convicted of being an accomplice to murder, even if you never touched the murder weapon and you were not among the last people to see the victim alive.  Here, our Miami white collar crime lawyer explains how inchoate offenses play a role in large-scale crimes, such as complex fraud schemes, racketeering, and drug trafficking operations, among others.
What Is an Inchoate Offense?
The word inchoate is not in most people's vocabulary; those who know it learned it either in law school or while studying for a spelling bee.  The word inchoate is derived from a Latin word that means "to begin" or "to become."  Grammar nerds will be delighted to find out that the English language has some inchoate verbs, such as darken and tighten.  (These verbs are called inchoate because their meanings involve "becoming" the adjectives from which they derive.)
In law, inchoate offenses involve attempt, conspiracy, or solicitation.  A criminal charge for an inchoate offense must mention the target offense to which the inchoate offense is connected.  For example, in a charge of conspiracy to commit money laundering, money laundering is the target offense.  In the context of inchoate offenses, solicitation means offering someone money to commit the target offense, such as offering a hit man money to commit a murder.
Examples of Inchoate Offenses
These are some examples of inchoate offenses:
If you let an accomplice give you the money he got from drug trafficking so that you deposit it in your restaurant's business account and make it look like it is money the restaurant received from customers, you are guilty of conspiracy to commit money laundering.
If you try to break into a house, but you run away when the security alarm rings, you are guilty of attempted burglary.
If you offer someone money to transport a shipment of drugs for resale, you are guilty of solicitation of drug trafficking, especially if your only role in the drug trafficking operation was to find someone to transport the drugs.
It Matters Why You Didn't Do It
The difference between an inchoate offense and simply abiding by the law lies in why the defendant did not commit the target crime.  You are guilty of an inchoate offense if you were trying to commit the target crime or trying to help someone else commit the target crime when you got caught.  If you planned to rob a bank, but you didn't because you got arrested when your roommate told the police that you had been talking to your accomplices about your plans for the robbery, you are guilty of an inchoate offense.  If you thought about robbing a bank because you were broke, but before you worked out the details of the crime, you changed your mind and borrowed money from your ex-brother-in-law instead, you are not guilty of a crime, even though your sister might be mad that you are still talking to her ex-husband.
In other words, abandonment is a compelling defense to charges of an inchoate crime.  To use this defense, you must show that you abandoned your attempts to commit the target crime or your participation in the conspiracy long before the target offense occurred.  For example, your phone might contain messages where you discussed a drug purchase and resale with an accomplice, but you walked away from the operation before your accomplice bought or sold any drugs.  You can prove this by showing that your most recent communications with your co-defendants were a long time before the target offense (in this case, the drug deal) happened.  You can also be acquitted of an inchoate offense if the evidence simply does not clearly link you to an attempt to commit the target offense.
Contact Our Financial Crimes Defense Attorneys
A South Florida criminal defense lawyer can help you if you are being accused of an inchoate offense, such as conspiracy to commit fraud or conspiracy to commit money laundering.  Contact Ratzan & Faccidomo in Miami, Florida for a free, confidential consultation about your case.
Source:
law.cornell.edu/wex/inchoate_offense