Man Sentenced to 42 Months in Prison for his Role as a Money Mule in Jamaican Lottery Scam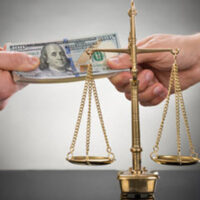 Scams related to the COVID-19 pandemic and relief funds associated with it have dominated the news headlines in recent months, but Florida was no stranger to scams before the pandemic.  Elderly people are especially vulnerable to fraud, especially if they live alone, since scammers often prey on elderly people's loneliness and lack of knowledge about rapidly changing technologies.  This month, a man from Chattahoochee, Florida received a prison sentence after pleading guilty to financial crime charges for his role in an international fraud conspiracy that convinced victims that they had won the Publishers Clearing House Sweepstakes.  Here, our Miami white collar crimes defense lawyer explains how a Florida man transferred money from elderly victims of fraud in the United States to co-conspirators in Jamaica and how the scam unraveled.
The Background: The Publishers Clearing House, the Jamaican Lottery, and Their Associated Scams
If you are a millennial or a member of any of the subsequent generations, it seems obvious to you that anyone who initiates contact with you from an unknown postal address, phone number, or email address must be looking for trouble, but the old generations don't see it that way.  Your grandparents might remember a time when salesmen (and they were almost always men) went door to door selling magazine subscriptions, insurance policies, and other intangible products, about the existence of which you just had to trust the salesmen when you paid for them.  Publishers Clearing House got its start in the 1950s, when the door-to-door sales model was on its way out and mail order was the next big thing.  For decades, it dominated the market in magazine subscription sales, and its promotions where customers could win cash prizes only increased its popularity.  The Publishers Clearing House sweepstakes, with its million-dollar prizes, became a national phenomenon.  Everyone who watched television in the 1980s remembers the commercials showing Publishers Clearing House representatives surprising winners at their houses with enormous checks.  Publishers Clearing House drew controversy for the misleading nature of its promotional materials, though, and it was involved in legal action in all 50 states in the 1990s.
Meanwhile, in recent years, a phone scam became widespread in which scammers would cold call a victim and tell the victim that he or she had won the lottery in a foreign country.  (Jamaica became the namesake of this kind of scam, but perpetrators of this scam have claimed to represent lotteries in many foreign countries.)  The scammers then instruct the victim to mail a check to an address controlled by the scammers as a prerequisite for receiving the prize money.  Once they receive the check, the scammers have enough information about the victim's bank account to make fraudulent transactions, so they can take even more money from the victim than what the victim originally sent them.  This came to be known as the Jamaican Lottery scam, because notable cases involved callers in Jamaica contacting victims in the United States.  Several years ago, the Federal Trade Commission launched a project called Jamaican Operations Linked to Telecommunication (JOLT) to investigate these kinds of scams.
The Charges: Mail Fraud and International Money Laundering
In the fall of 2018, an elderly woman received phone calls from Jamaica in which the caller informed her that she had won the Publishers Clearing House sweepstakes.  The caller told the woman that, before she could receive her prize money, she would need to send a check to the IRS for the amount she would owe in taxes on her winnings.  The address to which she sent her check did not belong to the IRS, though, but to David Murray of Chattahoochee, Florida, who acted as a money mule in the scam.  His role was to keep a portion of the money for himself and send the rest to co-conspirators in Jamaica.
After sending Murray a check for upwards of $9,000, the victim realized she had been defrauded, and she notified authorities.  By the time investigators caught up to Murray, he had sent more than $69,000 of victims' money to Jamaica by wire transfer.  In September 2020, Murray, 66, pleaded guilty to mail fraud and international money laundering.  In February 2021, he was sentenced to 42 months in prison, plus three years of supervised release.
Let Us Help You Today
A Miami white collar crime lawyer can help you if you are accused of acting as a money mule in a fraud or money laundering conspiracy.  Contact Ratzan & Faccidomo in Miami for help today.
Resources:
justice.gov/usao-ndfl/pr/chattahoochee-man-sentenced-42-months-prison-acting-money-mule-jamaican-lottery-scam
ag.state.mn.us/consumer/publications/JamaicanLotteryScam.asp