Man Pleads Guilty To Embezzling $12.8 Million From Hospital And Using It To Fund Family Member's Adult Entertainment Career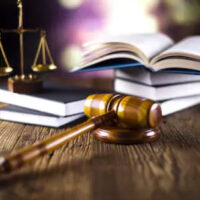 Medical debt is one of the leading causes of financial hardship among Americans.  When you get a medical bill, some of the charges make no sense.  Between the insurance write-offs and the itemized charges with vague names, it is easy to get the impression that lots of middlemen are enriching themselves at your expense along the way and hiding behind opaque language and fine print.  Despite regulations to prevent corruption in the healthcare industry, an employee of an organization that provides personnel for a major university hospital in Florida managed to embezzle more than $12 million over a period of six years, and the purchases he made were every bit as extravagant as the mansions and fast cars of the defendants currently serving sentences for Paycheck Protection Program (PPP) fraud.  Here, our Miami identity theft lawyer explains how an administrator for a hospital staffing organization embezzled millions of dollars in revenue paid by patients and their health insurance companies and funneled the money into promoting the online adult entertainment career of one of his family members, among other extravagant personal purchases.
The Charges: Mail Fraud and Embezzlement
For years, Ralph Puglisi worked as an accounts manager for United Medical Service Association, a direct service organization that provides staff for the University of South Florida hospital system and other hospitals in the Tampa Bay area.  Beginning in 2014, Puglisi began embezzling money from patients' credit card payments and falsifying UMSA financial records to hide the embezzlement.  None of the money he embezzled came from state funding, grants, or charitable donations.
Despite that UMSA underwent yearly audits of its financial accounts, Puglisi's activities went undetected for six years, during which time he embezzled $12.8 million.  He used some of the money for personal purchases, such as $120,000 in renovations to the house he shares with his wife, $191,000 in rent payments for a family member, $347,000 on travel, and $647,000 funding a limited liability company he and his wife own.  Most of the money, however, went to investments in the adult entertainment career of his stepson's fiancée, who has a channel on an adult entertainment website where visitors subscribe to the channels of individual performers.  Both Puglisi and his stepson stood to profit from the financial success of the stepson's fiancee's adult entertainment channel.
By November 2020, USF Health's accounts receivable balance had grown so large that USF Health officials became suspicious and launched an investigation which led to the discovery of Puglisi's activities.  As soon as the police found evidence of Puglisi's embezzlement, UMSA fired Puglisi and his direct supervisor, and an internal auditor at UMSA.  It appears that the supervisor and the internal auditor did not actively participate in the embezzlement, since they are not facing criminal charges; rather, they failed to notice the suspicious entries in UMSA's financial records.  Following the firing of the three employees, UMSA upgraded its control structures and financial reporting systems.  USF also filed a civil lawsuit against Puglisi, seeking an injunction to prohibit him from selling any of the property he bought with money he embezzled from USF and UMSA.
The Plea Deal: Defendant Pleads Guilty to Mail Fraud but Could Still Face Prison Sentence
In August 2021, Puglisi, 59, entered a plea agreement with federal prosecutors.  He agreed to plead guilty to mail fraud in exchange for not being charged with any other federal crimes.  His sentence could include up to 20 years in federal prison, followed by three years of supervised release.  He will also need to pay a fine, which could be as high as $25.6 million, which is twice the amount he embezzled, plus $100 per count of mail fraud.  The court sometimes orders defendants convicted of financial crimes to pay restitution to the victims to whom they have caused financial harm, in addition to the fines they must pay to the court.  Pursuant to Puglisi's plea deal, he will need to pay at least $12.8 million in restitution to UMSA and USF Health.  A sentencing date has yet to be scheduled.
Reach Out to Us Today for Help
All defendants in criminal cases have the right to a fair trial and to the presumption of innocence, but sometimes a plea deal is the fastest way to put the criminal case behind you, especially if the crimes are minor enough that a plea deal could enable you to avoid prison.  A financial crimes lawyer can help you if you have been offered a plea agreement for a financial crime or if you think you deserve a plea deal.  Contact Ratzan & Faccidomo for help today.
Resources:
bizjournals.com/tampabay/news/2021/08/13/man-pleas-guilty-to-embezzling-millions.html
yahoo.com/news/millions-stolen-health-fund-spent-140704530.html