Large Drug Bust Reported in Southwest Florida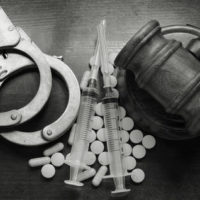 On May 4th, 2018, WFLA News Channel 8 reported that 77 people have been arrested in a massive drug trafficking bust in Sarasota County, Florida. The Sheriff's Office labeled the arrest a part of 'Operation Spring Cleaning'. According to law enforcement officials, this operation was focused on breaking up the manufacturing and trafficking of narcotics and banned substance in the region.
Large-scale drug busts lead to especially complex criminal cases. There are many unique factors that must be considered when there are multiple defendants who are being charged with related or overlapping criminal offenses. Here, our top-rated Miami drug crimes defense lawyers highlight some of the most important things that defendants need to know if they have been arrested as part of a drug trafficking ring.
Prosecutors Often Attempt to Turn Defendants Against Each Other  
In large drug trafficking cases, Florida prosecutors must generally prove the charges against each individual defendant. Unfortunately, in some cases, overzealous law enforcement arrest some people on drug trafficking charges who had little or no relation to the actual operation. The specific charges may be wholly invalid.
Notably, these cases can sometimes be challenging for prosecutors to prove in court. To do so, police officers frequently attempt to elicit testimony from the defendants. In fact, they may even try to turn defendants against each other.
Every person who has been arrested should be aware of the fact that police officers do not always have to be straightforward with defendants. A police officer may make misleading statements during the questioning and investigation. In other words, there can be, and often is, important information that the officers are not telling the defendant. For this and other reasons, it is crucial that defendants who have been arrested as part of a large drug trafficking operation seek professional legal assistance immediately. 
Defendants Need an Attorney Who Can Protect Their Individual Rights 
There is no one defense strategy that works best in all multi-defendant drug trafficking cases. If you or a loved one has been arrested on trafficking charges, you need to be represented by an attorney who has the skills, experience, and dedication required to fully understand your role in the case and carefully analyze all relevant facts and evidence.
In some cases, the best strategy is to work out a plea agreement that will allow the defendant to avoid especially serious charges. In other cases, illegitimate drug trafficking charges should be fought aggressively. The most important thing to remember is that you need the best criminal defense attorney. You should not be punished for a crime that you did not actually commit.
Get Help From a Miami Drug Trafficking Attorneys Today
At Ratzan & Faccidomo, LLC, our Florida criminal defense lawyers have extensive experience handling complex drug trafficking cases. All drug trafficking charges must be taken seriously. If you or a family member has been arrested for drug trafficking, please contact our law firm at 305-600-3519. We are based in Miami and we represent communities throughout the region, including Miami Beach, Hialeah, North Miami Beach, and Opa Locka.
Resource:
wfla.com/national/sarasota-sheriffs-office-arrests-77-drug-traffickers-in-operation-spring-cleaning/1160387558