Kodak Black Faces More Legal Trouble After Narrowly Avoiding Lengthy Prison Sentences Several Times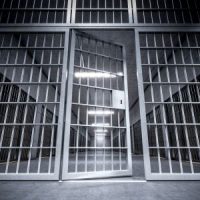 The best movies keep you guessing until the very end whether things will turn out well for the protagonists.  Think of the most action-packed crime drama you have ever seen; it pales in comparison to the real-life experiences of Kodak Black who, at the tender age of 24, has been a prolific participant in South Florida's rap scene, as well as having several close encounters with potentially career-ending criminal cases.  2021 has been a year of ups and downs for everyone, but none so much as Kodak Black, who was pardoned in January, sentenced to probation in April, accused of violating his probation in the summer, and completed his sentence for the probation violation in December, only to get arrested again on the first day of 2022.  Here, our Miami sex crimes attorney explains the sexual assault case that could have meant the end of Kodak Black as a youthful fountain of rhymes, plus the plea deals, the pardons, the probation violations, and the New Year's Day arrest.
The Charges: Weapons Charges, Child Endangerment, Sexual Assault, and More
The rapper known as Kodak Black was born Dieuson Octave in Pompano Beach.  He changed his name to Bill Kahan Kapri in 2018, in reference to his Hebrew Israelite conversion, but his stage name has remained throughout most of his life.  He was originally known as Lil Black, but when he got an Instagram account, he became known as Kodak Black, since posting photos of oneself is so important to one's music career in the age of Instagram.  Like so many rappers, Kodak Black spent his days in school reading the dictionary and thesaurus and dreaming up rhymes.  According to the Hot New Hip Hop website, Black recorded his first verses in a Pompano Beach trap house when he was in elementary school; the recording equipment interested him more than the drugs and guns in the next room.
Although juvenile court records are confidential, Black has stated in interviews that he got expelled from fifth grade for fighting, and when he was in middle school, he got into trouble for fistfights, burglary, and auto theft.  His adolescence included several stays in juvenile detention centers.  When Black was in his late teens, he was arrested for several incidents that would become major criminal cases, including the following:
A Pompano Beach arrest in October 2015, just four months after Black's 18th birthday, led to charges of robbery, battery, marijuana possession, and false imprisonment of a child.
In February 2016, an 18-year-old woman accompanied Black to his hotel room after a concert in Florence, South Carolina, where Black allegedly sexually assaulted her. The victim reported the incident to her school nurse the next day, and the nurse noted bite marks on the victim's body.
An April 2016 arrest in Hallandale Beach led to charges of marijuana possession, fleeing from officers, and possession of a weapon by a convicted felon.
In May 2016, Black was arrested for robbery and false imprisonment and detained in the Broward County jail.
The next several years were characterized by court dates and probation, although Black was allowed to travel for musical performances.  The case that resulted in the longest prison sentence, though, came from a May 2019 arrest.  Law enforcement officers arrested Black just as he was about to go onstage for a concert.  He was charged with making false statements on firearm purchase paperwork.  In March 2020, he pleaded guilty and was sentenced to 46 months in federal prison, to be served concurrently with another sentence for weapons offenses.
It Was the Best of Times, It Was the Worst of Times
Black spent the rest of 2020 in federal penitentiaries in Kentucky and Illinois.  Early the next year, President Donald Trump pardoned Black on his last day in office.  Black was released from prison, but his legal problems were not over.  In April 2021, he took a plea deal in South Carolina, pleading guilty to first degree assault in exchange for the rape charges being dropped.  He was sentenced to 18 months on probation.
By the end of the summer, Black had violated his probation by failing a drug test.  The court ordered him to enter an inpatient rehab program, which he completed in December.  Thus, Kodak Black spent the last moments of 2021 in freedom.  What will happen in 2022 is anyone's guess, though.  On January 1, 2022, Black was arrested for trespassing in Pompano Beach.  Trespassing is a misdemeanor, but given his lengthy criminal record, the charges may or may not be a big deal.
Contact Our Sex Crimes Defense Attorneys
A South Florida criminal defense lawyer if you are facing criminal charges for weapons offenses, sex crimes, or any other misdemeanor or felony.  Contact Ratzan & Faccidomo in Miami for a free, confidential consultation about your case.
Resources:
yahoo.com/entertainment/rapper-kodak-black-arrested-trespassing-000633284.html
hotnewhiphop.com/everything-you-need-to-know-about-kodak-black-news.18400.html