Kodak Black Arrested For Possession Of Oxycodone After A Traffic Stop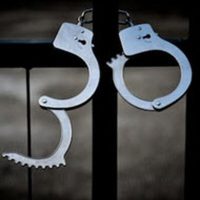 You don't have to be a media personality or a veteran of the criminal justice system to know that police sometimes conduct traffic stops for no reason other than to start trouble.  Anyone with a modicum of common sense or life experience knows that cars with deeply tinted windows stand out from the crowd, even in South Florida, where the bright, hot sun is so unrelenting that it is understandable to want to use the windshield of your car as an additional layer of sunglasses, even at night.  Once your car is stopped, it is up to the police to invent all kinds of excuses to search your car or accuse you of all kinds of crimes.  Whether a car smells like weed is a subjective judgment, and police K-9s are trained to respond to commands from officers; far from being objective, the K-9s are in on the charade.  As unfair and humiliating as all of this is, remember that not every arrest leads to a criminal conviction, or even to formal criminal charges.  Here, our Miami drug crimes defense lawyer explains how a South Florida rapper whose 25 years of life have already been a rollercoaster ride of encounters with the criminal justice system could soon face new charges.
Kodak Black and the Terrible, Horrible, No Good, Very Bad Year That Could Have Been a Lot Worse
Pompano Beach's own Kodak Black has been a fixture of South Florida's hip hop scene since he was in elementary school, and his history of legal troubles goes back almost that far.  Not even including the cases against him when he was a juvenile, which are confidential because the courts seal juvenile criminal records when the defendant turns 18, he has been involved in cases that could have resulted in long prison sentences.  The biggest incidents were the ones where he was arrested at the border in April 2019 when returning to the United States from Canada and charged with illegal possession of cannabis and a firearm and the alleged sexual assault of an 18-year-old student after a concert in South Carolina in February 2016.  For much of his early 20s, his schedule was replete with court dates and court-ordered probation appointments and anger management classes, as well as concert appearances.  He spent much of the second half of 2020 behind bars, serving concurrent prison sentences for two unrelated cases.
The year 2021 began on an auspicious note for Kodak Black; on January 19, his last day as president, Donald Trump commuted Kodak Black's sentence, which led to his release from prison.  Soon after, Kodak Black, whose legal name is Bill Kapri, was back in South Florida, but his legal troubles were not over.  There was still the issue of the 2016 sexual assault case.  In April 2021, Kodak Black took a plea deal and was sentenced to 18 months of probation.  One of the terms of his probation was to undergo drug testing.  The trouble started anew when Kodak Black tested positive for drugs; as a result, the court ordered him to complete 90 days of inpatient treatment for substance use disorder.  Kodak Black completed the drug rehabilitation program in December.  It was a refreshingly uneventful end to a year that could have been a lot worse.
This year, 2022, started out looking like it was going to be another whirlwind of legal cases.  Kodak Black was arrested on suspicion of trespassing on January 1, but prosecutors later declined to proceed with the case.
The Charges: Trafficking in Oxycodone and Possession of a Controlled Substance
Following a traffic stop in July 2022, Kodak Black is facing new criminal charges.  Florida Highway Patrol troopers pulled over his SUV because its window tints were darker than the legal limit; they also discovered that his driver's license and vehicle tag were expired.  A trooper claimed that the car smelled like cannabis and searched the vehicle.  The search yielded a plastic bag with 31 pills and a stash of about $75,000 in cash.  An investigation revealed that the pills were oxycodone.  Kodak Black was booked into jail; according to a statement from his lawyer, he plans to post bond and to fight the charges.
Contact Our Drug Crimes Defense Attorneys
The consequences for a drug conviction can be severe, especially if you have a prior criminal history, but you have the right to the presumption of innocence, a fair trial, and representation by a lawyer.  A South Florida criminal defense lawyer can help you if you are being charged with drug trafficking or another drug-related offense.  Contact Ratzan & Faccidomo in Miami, Florida for a free, confidential consultation about your case.
Source:
apnews.com/article/entertainment-arrests-florida-fort-lauderdale-7d22f86d9489bb45fd09eacce98816bb