Judge Orders New Trial In Sweepstakes Case Because Prosecutors Ordered Defendant Who Pleaded Guilty To Spy On His Co-Defendants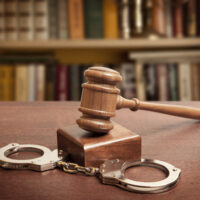 One of the reasons that it is important to hire a defense lawyer for a criminal case and to work closely with your defense lawyer is that prosecutors will try to mess with your mind.  During the investigation, representatives of the state tell you all kinds of things, with the hope that you will not understand the implications of the questions they are asking you or the things that they are advising you to do.  Meanwhile, anything you say can and will be used against you.  The prosecution is also required to reveal to you any evidence they have that could help your defense case, but they do not usually go out of their way to do this, which is another reason that you need your defense lawyer's help.  There is a reason that criminal investigations and court cases lend themselves to interesting movies and documentaries.  This month, a federal judge decided that the dirty dealings of the prosecutors had gone too far, and he ordered a new trial, throwing out the conviction that had resulted from the original trial.  Here, our Miami fraud defense lawyer explains the twists and turns of a sweepstakes fraud case and the resulting investigation, trial and plea deal.
The Charges: Mail Fraud Conspiracy, Money Laundering Conspiracy, Mail Fraud, and Money Laundering
The crime was an old-fashioned sweepstakes fraud, where victims receive notices in the mail, saying that they have won a million dollars or more in a sweepstakes, but in order to claim their cash prize, they must pay a small fee.  In this case, the notices contained a disclaimer at the bottom, the proverbial "fine print" written in intentionally confusing language; the disclaimer said that the only notices customers would receive after paying the fee would be information about sweepstakes operated by other parties.  From 2010 until they got caught in 2015, the scammers sent out millions of notices to addresses in many different countries.  More than 100,000 people, most of them elderly, fell for the scam, mailing "fees" ranging from $20 to $50, to the addresses indicated in the notices they received.  The victims lived in a variety of countries, including the United States, Australia, Canada, France, Germany, Japan, and the United Kingdom.
The defendants were able to elude authorities for as long as they did because they kept switching payment processors, bank accounts, and business names.  They used mail drops in Canada, Hong Kong, and the Netherlands, and had the victims send money to accounts in Colombia, Panama, and the Seychelles.  The defendants controlled at least 11 shell corporations associated with the scheme; some of the companies did business under several different names.
Prosecutors Use Defendant Who Took Plea Deal as a Mole
In 2015, four South Florida men were arrested in connection with the scheme.  John Leon pleaded guilty and was sentenced to three and a half years in prison, which he served; as part of his plea deal, he agreed to testify against his co-defendants, all of whom pleaded not guilty.  The other three defendants were Matthew Pisoni of Fort Lauderdale, Marcus Pradel of Boca Raton, and Victor Ramirez of Aventura.  Prosecutors advised Leon not to tell the other defendants that he had pleaded guilty and to meet with them with their defense lawyers, as if the lawyers would also be representing him.  He then told prosecutors about the defense strategies that Pisoni, Pradel, and Ramirez had discussed with their lawyers, effectively acting as a mole to help the prosecution build a strong case against his co-defendants.
A jury convicted Pisoni, Pradel, and Ramirez at trial, and each defendant received a sentence of seven to eight years.  None of them served their sentences, because of the appeals that followed.
Judge Orders New Trial for Convicted Defendants
In 2021, a federal judge threw out the convictions and ordered a new trial for Pisoni, Pradel, and Ramirez.  The judge reasoned that the prosecution had violated the defendants' right to due process by using Leon as a mole.  He said that the prosecutors' conduct was especially egregious, because they ordered Leon to act as a mole without first asking the Attorney General's permission to give him these instructions.
Contact Us Today for Help
If you plead not guilty but your co-defendants plead guilty, you are in a vulnerable position, but you still have the right to a fair trial.  A Miami identity theft lawyer can help you if you have been wrongly convicted of a financial crime.  Contact Ratzan & Faccidomo for help with your case.
Resources:
sun-sentinel.com/news/fl-sweepstakes-fraud-20150521-story.html
yahoo.com/news/judge-throws-major-sweepstakes-fraud-181806943.html
sun-sentinel.com/news/crime/fl-reg-sweepstakes-fraud-guilty-20170728-story.html