Intent: Without It, your Violent Crime Charge Does Not Stand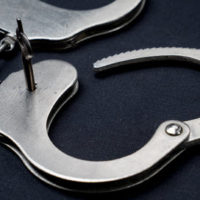 Violent crimes are defined as offenses that cause victims to suffer bodily harm. Battery, domestic violence, robbery, and murder are all examples of violent crimes. Like with any other criminal offense, an individual cannot be convicted of a violent crime unless the court proves beyond a reasonable doubt that he or she committed the offense as defined by Florida or federal law. The laws that describe violent crimes include one important factor that can make or break the prosecution's case: intent. The terms "willfully" and "maliciously" are sometimes used in place of or alongside "intentionally." They all describe the specific, purposeful plan of the defendant to commit the violent offense.
How is Intent Proven?
There are two types of intent that can be applied to criminal offenses: general and specific intent. Whether general or specific intent must be proven for a conviction varies from offense to offense. General intent is the intent to commit an act, not the intent to cause a specific effect. To be convicted of simple assault, general intent must be proven. Specific intent is the intent to commit an act as a means to achieve a desired outcome, such as stabbing an individual because the defendant wanted to kill the victim.
To prove that a defendant intended to kill a victim, the prosecution needs evidence to support this position. Relevant evidence to support a charge depends on the nature of the offense. For a murder charge, this might testimonies of previous communication with the defendant where he or she expressed a desire to kill or otherwise harm the victim. With a robbery charge, the prosecution must prove that the defendant intended to permanently deprive the victim of money or other valuables and to achieve this, he or she used violence or threat of force.
What if the Prosecution can Prove that I Committed an Offense, but Not that I Intended to Commit It?
In criminal law, intent is sometimes referred to as mens rea. If the court cannot prove that all required elements of mens rea are present in a case, it cannot convict the defendant of the charge he or she faces.
This does not mean the defendant cannot be found guilty of any crime. Although the court might not be able to prove that he or she acted with intent to harm a victim, it can prove that he or she acted in a reckless manner without regard for others' safety.
Work with an Experienced Miami Criminal Defense Lawyer
If you have been charged with a violent crime, a competent defense lawyer can help you craft an effective defense strategy. Your defense could hinge on whether or not the prosecution can prove that you intended to commit the alleged offense. To start developing your case's defense strategy with an experienced Miami criminal defense lawyer, contact our team at Ratzan & Faccidomo, LLC today to schedule your initial consultation in our office.
Resource:
open.lib.umn.edu/criminallaw/chapter/4-2-criminal-intent/