I am Going to Jail. What Can I Expect?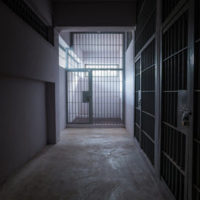 If you have been convicted of a criminal offense, you could find yourself heading to jail. Sometimes, this happens even if you work with an experienced criminal defense lawyer. In any case, if you are going to spend time in one of Florida's county jails, take some time before you are admitted to educate yourself about your rights and how to make the most of your sentence.
Jail is Not Prison
One of the most important things to remember is that jail and prison are not the same thing. Jails are operated at the local and county levels, whereas prisons are operated at the state and federal levels.
Jails are designed for short-term sentences. In Florida, individuals sentenced to 364 days or fewer serve their time in jail. Jails generally involve work release programs, boot camps, and educational programs.
In Jail, you Have Certain Rights
Never forget that you have certain rights while you are serving time in jail. These rights include:
The right to due process when working through the appeals process;
The right to serve time without fear of cruel or unusual punishment;
The right to not face discrimination from corrections officers or other jail staff members based on your race, sex, religion, national origin, or ethnicity;
The right to receive reasonable accommodations for your disability; and
The right to receive medical care when you need it.
Your lawyer is your advocate. If you feel your rights are violated while you are in jail, contact your lawyer and discuss your experience. You could have grounds to file a claim to seek compensation for the damages you suffered because of your mistreatment while in jail.
Jail Can be Boring. Keep It That Way to Keep yourself Safe
As discussed above, jails typically have educational and vocational programs in place to give inmates a way to spend their time productively. One important thing to remember about jail is that you will spend a lot of time simply being bored. Take advantage of these programs as a way to pass the time and learn new skills. Do not engage in fights, gambling, or social drama with the other inmates – these can lead to disciplinary action. While you are in jail, follow the rules perfectly.
Work with an Experienced Miami Criminal Defense Lawyer
If you have been charged with a criminal offense and you are now facing jail time, work with an experienced criminal defense lawyer to defend your case and potentially keep you out of jail. Even if you cannot avoid jail time, an effective legal defense strategy can result in a shorter sentence. To start working on your case with an experienced criminal defense lawyer, contact our team at Ratzan & Faccidomo, LLC today to set up your initial consultation in our office.
Resources:
sheriff.org/faqs/displayfaq.cfm?id=4f892698-5c5d-40f8-b159-c9a0b6ed66f3
leg.state.fl.us/Statutes/index.cfm?App_mode=Display_Statute&Search_String=&URL=0900-0999/0944/Sections/0944.09.html