I am a Victim of Police Brutality. What are my Rights?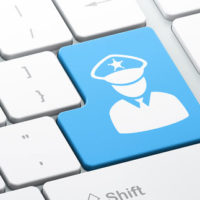 During an arrest and in the interrogation and custody that follow, you have certain civil rights. One of these rights is the right to be handled humanely by police. Using excessive force to subdue or restrain a suspect is an act of police brutality and a violation of the suspect's civil rights. Police brutality falls under the umbrella of police misconduct, a category that also includes false arrests and malicious prosecution.
As a victim of police brutality, you can take action to seek justice and potentially recover compensation for your related monetary damages. A criminal defense lawyer can talk to you about your rights throughout the criminal justice process and how they relate to your options as a victim. He or she can also work with you to determine the most effective course of action for your case considering how you were harmed.
You have the Right to Seek Compensation for your Medical Damages
Injuries suffered at the hands of law enforcement can lead to high medical bills and other expenses, like the costs associated with the emotional trauma of being victimized by police. You can seek compensation for these damages from the police department for which the officer worked.
You have the Right to be your Own Advocate and Work with a Lawyer
When you are facing a criminal charge, your focus is on defending your case. Filing your own police misconduct claim while fighting a criminal charge can be stressful and overwhelming, but should never keep you from asserting your right to take action against the officer and agency that hurt you. Your lawyer can step in to handle this complex situation because the two cases most likely will overlap.
A police misconduct claim is a civil claim, which is different from the criminal charge you are facing. Whether you are found guilty of your charge or not, you can recover compensation for your civil damages.
Like Any Other Legal Claim, you Need Evidence to Support your Police Brutality Claim
Pieces of evidence like video surveillance of the incident, photographs, and eyewitness testimonies can support your police brutality claim. Your lawyer can help you obtain and use these pieces of evidence.
Your police misconduct claim will hinge on whether the officer in question invaded your constitutional rights. Law enforcement has what is known as qualified immunity, which means that they are permitted to take certain actions in order to perform their jobs, which can include using physical force to subdue or restrain an individual they have probable cause to believe committed a criminal offense.
Work with an Experienced Miami Criminal Defense Attorney
If you are suffering from an injury because you were brutally handled by law enforcement, how you were handled could be a key part of your legal defense strategy. A violation of your civil rights, depending on the context, can render certain pieces of evidence unusable. Contact our team of experienced Miami criminal lawyers at Ratzan & Faccidomo, LLC today to schedule your initial consultation in our office.
Resource:
justice.gov/crt/addressing-police-misconduct-laws-enforced-department-justice