I am a Convicted Felon. Can my Right to Vote be Restored?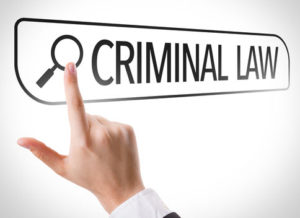 If you have been convicted of a felony, you have lost certain civil rights. These include your right to vote, your right to hold public office, and your right to purchase and possess a firearm. These rights are not automatically restored when you complete the terms of your sentence. Unless you actively seek clemency, the legal process of restoring your civil rights, these rights are gone for the rest of your life.
You do not need to work with an lawyer to apply for clemency. However, you certainly can work with one to ensure that you complete the process correctly. If you have questions about clemency and other aspects of life after serving time in jail or completing other terms of a conviction, speak with an experienced criminal defense lawyer.
Seeking Clemency
In Florida, there are multiple types of clemency an individual can seek. Talk to your lawyer about which type of clemency you should pursue and the process for pursuing it. You might want to restore your right to vote, but feel it is not necessary to restore your right to own a firearm. You might also only be eligible for certain types of clemency.
A few of the types of clemency individuals may seek in Florida include:
A Full Pardon. This type of clemency completely restores an individual's civil rights and forgives all of his or her guilt;
Restoration of Civil Rights. This type of clemency restores the civil rights an individual had prior to his or her conviction with the exception of the right to purchase or possess a firearm. A Restoration of Civil Rights also does not eliminate an individual's requirement to register as a sex offender, if applicable;
Restoration of Alien Status Under Florida Law. Individuals who were resident aliens, rather than citizens, when they were convicted of felonies may restore their previous rights and status with this form of clemency. This does not restore the right to own or purchase a firearm, nor does it halt removal proceedings for non-citizens; and
Pardon for Misdemeanor. For an individual who has been convicted of a misdemeanor, this type of clemency forgives his or her guilt and excuses him or her from completing any penalties for the conviction he or she has not yet completed.
There are other forms of clemency Florida residents may seek. Your lawyer can give you a more comprehensive look at all of the clemency types attainable in Florida.
Work with an Experienced Miami Criminal Defense Lawyer
The best way to avoid losing your civil rights is to avoid a conviction by working with an experienced criminal defense lawyer to develop a solid, effective defense strategy for your case. Contact our team of Miami criminal defense lawyers at Ratzan & Faccidomo, LLC today to schedule your initial consultation in our office. We can advise you through every step in the criminal justice process and discuss your clemency options with you.
Resource:
fcor.state.fl.us/clemencyOverview.shtml