How to Get Bail Reduced in Florida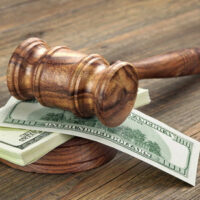 Bail is money that a defendant puts up in exchange for their release. The court "holds" the bail to confirm that the defendant will attend all of their hearings. If you cannot pay the full amount needed, you may secure release through bond. As explained by Florida's Chief Financial Officer, bond is a third party guarantee that the defendant will comply with the terms of their release.
This raises an important question: How is bail determined in Florida? You may be wondering if there are any steps you can take to limit the total cost of bail. The answer is 'yes'—defendants may be eligible to get their bail reduced. Here, our Miami arrest warrant attorneys explain the most important things you need to know about getting a bail reduction in Florida.
The Initial Bond Hearing 
In Florida, a person who is arrested is—without limited exceptions—entitled to bond. For many offenses, bond is set in accordance with a set schedule managed by the local court. During a First Appearance (Initial Appearance), a defendant will go before a judge who is tasked with determining if probable cause exists—meaning in some cases, a defendant may simply be released after this hearing. A judge could rule that sufficient evidence does not exist. However, more often, the judge will allow the arrest and will move to the issue of bond. If bond was already set at the time of booking—as it standard practice in South Florida—then the judge has three options:
Decrease the bond;
Affirm the amount; or
Increase the bond.
For defendants, this is the best time to seek a bond reduction. At your first appearance in court, you have the right to request a "reasonable" bond. One of the key advantages of hiring an attorney immediately after an arrest is that your lawyer can prepare a motion to set bond or a motion or reduce bond before your first appearance. Due to the fact that prosecutors are generally not well-prepared to fight these motions at this early stage of the criminal justice process, it is often the best time to try to get your bail reduced.
You Can File a Motion to Reduce Bond After Your First Appearance  
Defendants are not required to fail their motion to reduce bond at their first appearance in court. While it is best to be as proactive as possible, you retain the right to file such a motion later on in the process. If your loved one is stuck in jail and you believe that the bail/bond amount is simply too high for the charge or for your financial circumstances, an experienced attorney can help. A Miami, FL defense attorney can prepare a motion to reduce bond to seek a lesser (more reasonable) amount. 
Call Our Miami, FL Defense Lawyers for Help
At Ratzan & Faccidomo, LLC, our Florida criminal defense attorneys have the skills, experience, and tenacity to handle the complete range of bail and bond issues. If you have any questions about getting your bail reduced, our team is here to help. Call us now for a free, confidential case evaluation. From our office in Miami, we represent defendants throughout the entire region, including in Palm Beach County and Broward County.
Resource:
myfloridacfo.com/Division/Consumers/understandingCoverage/BailBondsOverview.htm
https://www.rflawgroup.com/there-is-a-warrant-out-for-my-arrest-what-do-i-do-now/