Hialeah Mother And Son Accused Of Defrauding Elderly Relative Out Of His Life's Savings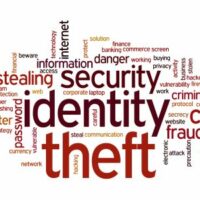 The COVID-19 pandemic was terrifying for elderly Floridians and their families.  Several generations of retirees have placed their hopes on retiring to Florida, and saving their money toward that purpose, so that they can enjoy walks on the beach and frequent visits from family members.  The pandemic threw all of those plans into disarray.  With people over 65 considered the highest risk group for severe illness from COVID-19 infection, many seniors spent a year in near-complete isolation, since a visit from relatives who needed to travel by airplane was too risky, assuming that flights were even operating from the relatives' location.  Assisted living facilities stopped allowing visits even from in-town relatives.  People who did get infected with COVID-19 while living in assisted living facilities, as well as hospitalized COVID-19 patients of all ages, were kept isolated to prevent the spread of disease, while their families watched helplessly from a phone screen.  Most families of elderly COVID-19 patients spent the time praying for their elderly relative's recovery and waiting for updates from medical staff.  Meanwhile, at least one South Florida family allegedly saw their elderly relative's illness and mandatory isolation as an opportunity to help themselves to everything he owned.  Here, our Miami fraud defense lawyer explains how a mother and son from Hialeah allegedly took possession of an elderly relative's assets while the victim was hospitalized with COVID-19 and how, as of June 2021, only one of them got caught.
The COVID-19 Pandemic in Florida: A Perfect Storm for Financial Abuse of the Elderly
The alleged victim in this case is a 93-year-old man who, at the time the pandemic began, lived alone in Hialeah in a house he owned.  In August 2020, the victim was infected with COVID-19 and required hospitalization.  Because of his age, doctors did not consider it safe for him to return to his home after being hospitalized for COVID-19, so they released him to a nursing and rehabilitation facility.  In both the hospital and the nursing facility, the victim was under the strictest of quarantine, meaning that no one was allowed to visit him.
While the victim was hospitalized and cut off from contact with the outside world, his niece Hadee Toledo and her son Italo Nelli allegedly gained possession of all the victim's assets by fraud.  Toledo, 50, allegedly forged the victim's signature on a power of attorney document granting her authority to make financial transactions on his behalf and giving her access to his bank accounts.  She also forged the victim's signature on a transfer of property deed naming her as the new owner of his house.  Nelli, 19, took the documents to a notary public and claimed that his great-uncle had signed the documents in Nelli's presence and that the victim's health and the pandemic had prevented him from accompanying Nelli to the bank.  The notary stamped the documents, attesting to the authenticity of the victim's signature and of Nelli's witness signature.
With Toledo in possession of the house and in control of the victim's bank accounts, she and Nelli allegedly cleaned out his life's savings.  As payment for his role in the scheme, Toledo gave Nelli $5,000 from the money she allegedly stole from the victim and bought him a 2019 Mercedes-Benz E220 and $5,000 cash.  The operation deprived the victim of assets valued at approximately $500,000.
The Charges: Forgery and Exploitation of the Elderly
A joint investigation by the Miami-Dade State Attorney's Office and the Hialeah Police Department determined that the victim was quarantined in the hospital on the date the documents were signed and notarized; therefore, it was not possible that his signature on the documents was authentic.  In the late spring of 2021, police arrested Italo Nelli and charged him with exploitation of the elderly, which is a first-degree felony, and conspiracy to commit organized scheme to defraud, which is a second-degree felony. An arrest warrant has been issued for Toledo for those offenses, in addition to fraudulent use of personal identification of a person 60 or older, which is a second-degree felony, and forgery, which is a third-degree felony.  Toledo appears to have fled to Malaga, Spain.  Like all defendants in criminal cases, Toledo and Nelli have the right to be presumed innocent until proven guilty.
Reach Out to Us Today for Help
A Miami identity theft lawyer can help you if you are facing criminal charges for misleading an elderly person about their own finances or any other form of financial abuse of an elderly person that involves deception.  Contact Ratzan & Faccidomo for help with your case.
Resource:
yahoo.com/news/stole-500k-her-uncle-cops-011414180.html