Hazing is a Criminal Offense in Florida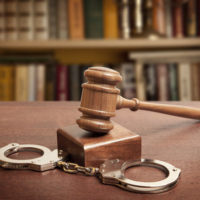 Joining a fraternity or sorority has its benefits. It can provide a sense of community and lead to volunteering opportunities and meaningful connections that serve a student in the years after he or she graduates. For many students, these benefits are worth the difficulties of joining a Greek society, which can include hazing.
Hazing should never be taken lightly. It can be extremely dangerous and has been linked to many student deaths, such as the death of Robert Champion at Florida Agricultural and Mechanical University. Individuals accused of hazing can face felony charges and if convicted, long prison sentences. If you have been charged with hazing, contact a lawyer who has experience defending college students as soon as possible to begin developing your legal defense strategy.
Examples of Hazing
Hazing can take many forms. Not all acts of hazing result in physical harm to the victim. Examples of acts that could be charged as hazing include:
Psychologically or physically manipulating the victim into certain behaviors;
Causing the victim to suffer from the effects of sleep deprivation;
Forcing the victim to consume specific substances, which can be drugs, alcohol, or non-food substances as well as substances that are typically safe to consume;
Beating, hitting, or otherwise physically harming the victim;
Coercing the victim into violating university, local, state, or federal laws; and
Coercing the victim into behaving in a manner that could lead to extreme harassment.
Penalties for a Hazing Conviction in Florida
Florida has strict anti-hazing laws in place. An incident of hazing can be charged as a first degree misdemeanor or a third degree felony, depending on whether the victim suffers severe bodily harm or death or if he or she merely was put at risk of severe injury or death.
For a first degree misdemeanor, a defendant faces a fine of up to $1,000 and up to one year in jail. For a third degree felony, the individual faces up to five years imprisonment and a fine of up to $5,000.
In addition to criminal penalties for hazing, an individual found guilty of this offense may be required to complete a four-hour hazing education course. He or she may also face suspension or expulsion from his or her college or university, loss of a scholarship, and a drug or alcohol probation for his or her organization.
Consent to the hazing from the victim is not a valid defense for individuals charged with hazing.
Work with an Experienced Miami College Student Defense Lawyer
For many students, college is a time of experimentation, and in some cases, this type of experimentation can lead to mistakes. If you or your child are facing an accusation of hazing, be proactive and start working with an experienced Miami criminal defense lawyer as soon as possible. Contact our team at Ratzan & Faccidomo, LLC today to set up your initial consultation in our office. Our team has experience working with college students and defending against accusations like hazing, underage drinking, and other campus offenses.
Resource:
npr.org/2012/05/04/152041656/hazing-hard-to-prosecute-in-fla-despite-tough-laws