Hate Crimes on College Campuses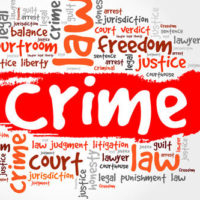 Recently, stories of a white-on-black hate crime on a Connecticut campus made headlines. A female student was charged with third degree criminal mischief and second degree breach of peace after she allegedly posted content on social media detailing harmful actions she took against her former roommate. These actions included tampering with the roommate's personal products and smearing bodily fluids on her property. Law enforcement officers who arrested the student requested that she also face a charge of intimidation based on bias or bigotry, which would elevate the offense to a hate crime.
The uncomfortable reality is that hate crimes occur on American campuses. When an individual is wrongfully accused of committing a hate crime or an offense is inaccurately charged as a hate crime, the student facing the charge can defend his or her case by working with an experienced college student defense lawyer.
What Constitutes a Hate Crime?
When a violent act is committed against a victim because of the victim's race, religion, ethnicity, sexual orientation, gender identity, sex, disability, or national origin, it is a hate crime. The difference between a hate crime and a "regular" violent offense – and the penalties a defendant faces if he or she is convicted – is the motivation for the crime. Hate crimes are terroristic acts that shock and intimidate entire communities.
Proving that an offense was a hate crime, rather than simply a violent offense, requires evidence. In the case discussed above, law enforcement cited the alleged offender's disparaging nickname for her black roommate as evidence of her racial bias. Other types of evidence that can support a hate crime allegation are proof that the victim was singled out because of his or her status such as the use of slurs or racist imagery used alongside the offense, the defendant's association with a known hate group, and the defendant's possession of literature or items associated with bigotry toward the group victimized.
What can Happen when a Student is Convicted of a Hate Crime
When an individual is charged with a violent offense, the offense's status as a hate crime is an aggravating factor. This means that whatever charge the defendant would have faced for the violent offense is increased, such as a first degree misdemeanor becoming a third degree felony or a third degree felony becoming a second degree felony.
An individual convicted of a hate crime can face fines, jail time, and additional penalties like probation and community service. If the individual is a student, he or she can also face expulsion from his or her university and face considerable difficulty being admitted into another institution or program.
Work with an Experienced Miami College Student Defense Lawyer
If your college student is facing a criminal charge, protect his or her future by working with an experienced Miami criminal defense lawyer to fight the charge. Contact our team at Ratzan & Faccidomo, LLC today to schedule your initial consultation with us. Be proactive and call today – your child's future could depend on his or her defense strategy now.
Resource:
newsweek.com/white-student-faces-hate-crime-charges-torturing-roommate-699531