Fourth Amendment Watch: Supreme Court Cracks Down on Warrantless Digital Snooping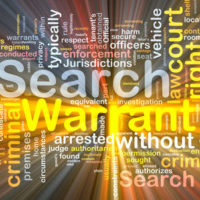 On June 22nd, 2018, the Supreme Court of the United States issued a long-awaited opinion in the case of Carpenter v. United States. In a landmark 5 to 4 ruling, the nation's highest court ruled that the government's acquisition of cell tower records amounts to a search for the purposes of the Fourth Amendment, and, therefore, law enforcement must obtain a warrant.
This is an important decision. It helps to ensure that digital privacy receives the proper constitutional protections. The application of the Fourth Amendment to new technology is an issue that our nation's courts have been dealing with for several years. Here, our top-rated Miami search warrant lawyers offer an analysis of this most recent Fourth Amendment case.
Case Analysis: Carpenter v. United States 
The Facts 
In 2011, law enforcement officers were investigating a string of robberies that occurred in Southern Michigan. Eventually, police officers obtained so-called 'transactional' cell phone records through third parties. Among other things, these records give law enforcement information about the time and duration of calls as well as the basic location of the phone when those calls were made. This information was eventually used as justification for an arrest and as evidence in a criminal prosecution. 
The Issue 
Notably, no warrant was obtained to get these cell phone records. Instead, law enforcement only sought a magistrate order. This is a huge and very important difference. To get a search warrant, law enforcement must be able to demonstrate probable cause. To get a magistrate order for transactional records, law enforcement must only demonstrate relevance to an investigation. Probable cause is a far more stringent legal standard. 
The Decision 
In its 5 to 4 ruling, the Supreme Court sided with the defendants and against the government's position. Writing for the majority, Chief Justice John Roberts ruled that the government must obtain a search warrant to obtain transactional cell phone records. Chief Justice Roberts explained that changes in technology justify the updated protections of digital privacy.
Most Americans carry a cell phone with them at all times. Technological advances have essentially made these phones location tracking devices. With so much sensitive information available, the Fourth Amendment is implicated. The previously used third-party doctrine does not apply to this type of situation. The reason for this is that the amount of information being collected is simply so comprehensive; it is no longer akin to a nosy neighborhood tracking someone's movement. As such, this digital information must be protected by the Fourth Amendment. 
Contact Our Florida Criminal Defense Attorneys Today
At Ratzan & Faccidomo, LLC, our Florida criminal defense lawyers are strong advocates for our clients. We have deep experience handling search warrant cases and other due process issues. If you believe that your rights were violated, please do not hesitate to contact our law office for a free initial consultation. From our office in Miami, we represent defendants throughout the region, including in West Miami, Coral Gables, University Park, Pinecrest, Kendall, and Fontainebleau.
Resource:
supremecourt.gov/opinions/17pdf/16-402_h315.pdf