Four South Florida Men Receive Prison Sentences For Paycheck Protection Program Fraud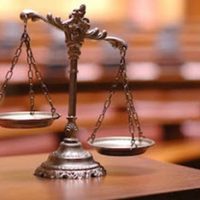 The financial effects of the COVID-19 pandemic continue to linger.  We are slow to break the financial habits we picked up during the pandemic, whether good, such as buying ingredients in bulk and cooking them at home, or bad, such as racking up buy now pay later (BNPL) purchases with little thought as to how you would pay for them.  The small businesses that are still in operation after the tumultuous times of the various waves of COVID must have been doing something right.  In retrospect, the Paycheck Protection Program (PPP) was a mess.  While it provided much-needed funds for struggling small businesses and their employees, a substantial portion of the money went to businesses that didn't really need it, and even some that did not even exist.  The criminal cases arising from allegations of fraudulent applications for PPP loans and other COVID relief funding continue, so if you are facing allegations of falsifying information on applications for COVID funds, the stress is not over yet.  Here, our Miami white collar crime lawyer explains the fallout from a flurry of hasty applications for PPP loans.
COVID Relief Loans: A Perfect Storm for Fraud
The cases of PPP fraud in South Florida are well known.  The Miami Herald, The Sun Sentinel, and other South Florida newspapers have told of business owners who received hundreds of thousands, or even millions, of dollars in PPP funding from the Small Business Administration (SBA) and then spent the money on cars, boats, jewelry, and mansions.  In retrospect it is obvious that the haste with which the SBA approved the emergency funding in order to avert economic disaster left the entire process vulnerable to fraud, and many criminal charges for PPP fraud have been the result.
Defendant Filed Fraudulent PPP Loan Applications Instead of Tax Returns
When the pandemic began, Wally Dorlus of Margate was employed as a tax preparer, and according to the Department of Justice website, when the pandemic began, he filed approximately 170 PPP loans for various businesses.  The business owners would pay him and several co-defendants a percentage of the COVID funds they received.  The loan applications misrepresented the companies' revenues, expenses, and number of employees.  33 percent of the applications he submitted received funding, for a total of $5.5 million.
The DOJ listed four men who have received convictions and sentences in connection with the aforementioned loans, although it did not indicate whether others were accused of participating with them in the exchange of kickbacks for fraudulently obtained PPP loans.  Marcgenson Marc of Coconut Creek recruited applicants to apply for funding, with the understanding that the applicants would pay a portion of their COVID relief funding to Marc and Dorlus.  One of the applicants Marc recruited was Edward Moise of Coral Springs.  Moise then recruited Roberto Geronimo of Miami Gardens to apply for a loan and pay kickbacks to Dorlus, Marc, and Moise.
Defendant Was Ineligible to Apply for COVID Relief Funding Because of Other Criminal Case
The legal troubles began when Dorlus submitted a PPP loan application on behalf of a liquor store owned by Geronimo.  Since Geronimo was a defendant in a pending criminal case, he was ineligible to apply for PPP funding for any business under his control.  At the time of his PPP loan application, he was awaiting trial on federal drug charges.  Despite this, the SBA approved his application and paid him $250,000; he paid 25 percent of the amount to his co-defendants.
The Aftermath: Prison Sentences for Four Defendants
In January 2023, Dorlus, Geronimo, Marc, and Moise received prison sentences after pleading guilty to financial crimes.  The court sentenced Dorlus, 41, to 48 months in prison, followed by two years of supervised release and ordered him to pay $5.6 million in restitution.  Marc, 37, received a sentence of 15 months in prison followed by two years of supervised release, plus $886.809 in restitution.  Moise, 45, must serve 18 months in prison followed by three years of supervised release and pay $860,000 in restitution.  Geronimo must serve 70 months in prison and five years of supervised release.  He must also pay $262,000 in restitution and forfeit the proceeds of the sale of his liquor store.
Contact Our Criminal Defense Attorneys
A South Florida criminal defense lawyer can help you if you are facing criminal charges for financial crimes such as fraud or for making false statements on PPP loan applications or other official documents.  Contact Ratzan & Faccidomo in Miami, Florida for a free, confidential consultation about your case.
Source:
justice.gov/usao-sdfl/pr/south-florida-residents-sentenced-prison-28-million-covid-19-paycheck-protection