Four Palm Beach County Women Charged With Health Insurance Fraud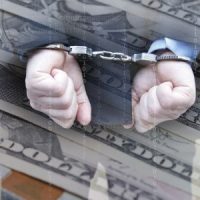 Working at a medical office has its perks.  In the old days, photogenic pharmaceutical reps would stop by several times per week to try to persuade doctors to prescribe more of their cash cow drugs, and they inevitably came bearing gifts of cupcakes or donuts for the office staff; kids who grew up in Florida in the 1990s and whose parents worked in healthcare can still taste the sickly-sweet frosting, robin's egg blue and carnation pink, on the cupcakes their parents would bring home from work around Easter.  Even after regulators put a stop to all of that, there was plenty of drug company swag to be had whenever the pharmaceutical reps paid a visit, namely notepads, pens, and the like.  Those freebies can brighten your day, but they don't push anyone into a higher tax bracket, but toward that end, doctors' offices hold plenty of other illicit temptations, such as controlled substances and fraudulent insurance claims.  Medical clinic employees have prescription pads and insurance billing codes at their fingertips, and several employees of a neurosurgery clinic in Palm Beach County allegedly fell for that temptation.  Here, our Miami white collar crime lawyer describes how four women connected to a medical office allegedly collected tens of thousands of dollars from fraudulent health insurance claims.
Insurance Fraud Isn't Brain Surgery
The investigation began when employees of the American Family Life Assurance company, better known as Aflac, noticed that some of the health insurance claims they were receiving, looked suspicious.  Specifically, since 2017, the company had received dozens of claims that indicated that several employees of Palm Beach Neurosurgery and their family members had undergone major surgeries.  As the Florida Department of Financial Services continued the investigation, they discovered that the suspicious claims had all been sent from the same IP address, which belonged to a computer in the office of the aforementioned medical clinic.  Here is how prosecutors allege that the story unfolded:
Darneshia Hodge, 34, works as a surgical coordinator at Palm Beach Neurosurgery; her job duties include scheduling patients for surgical procedures and preoperative and postoperative appointments and diagnostic tests.  Through her work, she has access to the computer from which the fraudulent claims were allegedly submitted.  She holds an Aflac health insurance policy which also provides coverage for her husband and their two dependents; the CBS 12 news website did not indicate the dependents' relationship to Hodge, but many employer-provided health insurance policies allow employees to add coverage for their children and stepchildren.  She allegedly filed claims for one hospital stay each for every person covered under the policy, and the insurance company paid her just over $20,000.  She also allegedly wrote herself 12 prescriptions for controlled substances.
Cocynthia Hodge, 30, is Darneshia's sister.  She allegedly used the office computer to file an $89,000 insurance claim for a nine-day hospital stay that never occurred.  Aflac denied her claim.  In October 2021, pharmacy records also show that Cocynthia Hodge picked up a Diazepam prescription for Darneshia, which prosecutors now allege was fraudulently prescribed.
Chastity Barry, 45, also works at the clinic.  She allegedly used the office computer to file claims for non-existent medical treatments for herself, her two sons, and her daughter.  Aflac paid her over $39,000 on the claims.  She also picked up two Phentermine prescriptions written for Darneshia Hodge.
Martine Charles, 34, works as a medical assistant at Palm Beach Neurosurgery.  She also allegedly used the office computer to file an insurance claim for a non-existent hospitalization and received a payout of over $10,000.
The Charges: Insurance Fraud and Obtaining Controlled Substances by Fraud
When investigators interviewed the surgeon under whose supervision Darneshia Hodge works, he balked at the prescriptions that the defendants had tried to convince the insurance company that he had prescribed.  He had never even heard of one of the drugs, and while he was familiar with the others, he said he would never have a reason to prescribe them in the context of his work as a neurosurgeon.  (For example, Phentermine is a stimulant prescribed to help patients lose weight.)
Darneshia Hodge is facing charges for insurance fraud and obtaining controlled substances by fraud.  Cocynthia Hodge, Barry, and Charles are facing charges for insurance fraud.  All four defendants left jail after posting bail.  Darneshia Hodge's bail amount was $17,000, whereas it was $5,000 each for the other defendants.
Contact Our Financial Crimes Defense Attorneys
A South Florida criminal defense lawyer can help you if you are being charged with health insurance fraud or another financial crime.  Contact Ratzan & Faccidomo in Miami for a free, confidential consultation about your case.
Source:
cbs12.com/newsletter-daily/aflac-fraud-insurance-prescriptions-money-detectives-cocynthia-hodge-chastity-barry-darneshia-martine-charles-florida-department-financial-services