Four Floridians Charged In Multi-State "Grandparent Scam"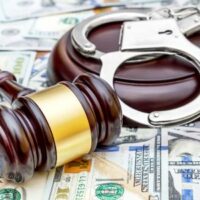 One of the ways that seniors can protect themselves from financial abuse is by simply staying connected to a wide network of family members and friends.  It's hard to get drawn into a long phone conversation or email exchange with a stranger, in which the stranger will eventually ask you for money, if you already have plenty of social interaction with friends and relatives that you know and trust.  A group of conspirators in Florida and at least two other states allegedly perpetuated a scam that victimized elderly people other than the loneliest and most vulnerable.  Here, our Miami white collar crimes lawyer explains how seven defendants, four of whom are from Florida, allegedly defrauded more than 70 senior citizens in more than 15 states out of money by impersonating the victims' grandchildren.
The Charges: Money Laundering, Extortion, and Fraud
The alleged "grandparent scam" began in or before November 2019 and lasted until at least until September 2020.  Seven defendants, who are identified in a December 2020 indictment which was unsealed in August 2021, allegedly conspired with at least twelve other conspirators referred to in the indictment as "mules" to defraud more than 70 elderly victims.  Members of the enterprise, as the indictment calls the operation, would find out enough about the victim before contacting him or her to come up with a plausible story.  If someone calls you and tells you that your granddaughter urgently needs money, it is easy enough to tell that it is a scam if you don't have a granddaughter.  Likewise, if a young woman calls you and claims to be your granddaughter, you will know it is a scam if she keeps calling you "Nana" when your real granddaughter always calls you "Meemaw."  The defendants in this case did more than enough research to avoid these rookie mistakes.  Not only did they know the victims' nicknames and identify relatives who might need their help, but they also had other conspirators impersonate attorneys to corroborate the story.
For example, one member of the enterprise would call a victim and say that he was the victim's grandson and he was in jail after causing a car accident and needed money for bail. The "grandson" would say that his lawyer would call soon with more information.  Another conspirator pretending to be a lawyer would call and give instructions about where to send the money.  Sometimes, the "attorney" would tell the victim that there was a gag order connected to the pending case and would instruct the victims to lie about why they were withdrawing thousands of dollars from their bank accounts.  In some cases, the victims sent money by wire transfer or emailed it to addresses indicated by the victims' "relatives" or their "attorneys."  The mules would then pick up the money from mailboxes or withdraw it from bank accounts.  Members of the enterprise would transfer the money to each other as cryptocurrency or through peer-to-peer payment apps.  The amounts they stole from each victim ranged from several thousand dollars to $42,000.  The total amount they stole exceeded $2 million.
Some Defendants Have Been Arrested, but Others Are Still at Large
As of August 2021, the following defendants have been arrested in the grandparent scam:
Joaquin Lopez, 45, of Hollywood was arrested in Hollywood.
Tracy Glinton, 34, of Orlando was arrested in Orlando on August 17. Glinton posted bond and is now free.
Timothy "Bleezy" Ingram, 29, of North Hollywood, California was arrested and denied bond.
Anajah Gifford, 23, of North Hollywood, California was arrested and denied bond.
Jack Owuor, 24, of Paramount, California was arrested and denied bond.
Lyda Harris, 73, of Laveen, Arizona, was arrested on a provisional warrant in Albania after fleeing there. The Department of Justice is seeking to extradite Harris back to the United States.
Meanwhile, two other Florida defendants remain at large.  Adonis Alexis Butler Wong, 29, of Pembroke Pines and Tracy Adrine Knowles, 29, of Orlando are listed as fugitives.
All seven defendants are facing criminal charges for extortion, money laundering, and fraud.  Like all defendants in criminal cases, they are considered innocent until proven guilty.
Contact an Attorney Today for Help
Financial crimes are, by nature, nonviolent, but you can still face a long prison sentence if you are convicted with one.  A South Florida financial crimes lawyer can help you seek a plea deal or fight charges of fraud or another financial crime.  Contact Ratzan & Faccidomo for help today.
Resources:
justice.gov/opa/pr/multiple-defendants-grandparent-scam-network-indicted-racketeering-conspiracy
justice.gov/usao-sdca/press-release/file/1427946/download