Founding Partner Jude Faccidomo Quoted in Florida Bar News Commenting on Proposed Deposition Bill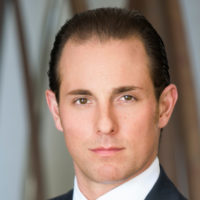 Defense attorneys and prosecutors use depositions to gauge the strength of a case, and whether it should proceed, he said.
"You are in a non-adversarial, very controlled environment, as opposed to being in an open courtroom, where there is a jury, and countless people," he said. "Depositions resolve cases and prevent the need to further traumatize witnesses."
Sen. Danny Burgess, R-Zephyrhills, filed SB 1208 on February 27. Rep. Taylor Yarkosky, R-Clermont, filed a companion, HB 1037, the same day.
Attorney General Ashley Moody issued a joint press release announcing the proposal on March 1.
"This legislation will shield victims from unnecessarily reliving traumatic experiences, making it easier for them to come forward and help prosecutors secure convictions for their perpetrators," Moody said. Both lawmakers said they were proud to be joining Moody's fight against human trafficking.
"Trafficking victims have already gone through so much and they shouldn't have to needlessly relive those events during court proceedings," Burgess said.
The bills would apply to "any victim or any witness younger than the age of 18, any person who has intellectual disabilities, or any person who is a victim or witness" in certain criminal matters.
The proposal would apply to a handful of serious offenses, including domestic violence, cyberstalking, human trafficking, human smuggling, sexual battery, and child abuse.
Under the bills, a motion requesting a deposition would have to be in writing.
It would have to demonstrate that the evidence could not be "reasonably obtained by any other means," and that the "value of the testimony outweighs the potential harm to the person."
A court would be required to weigh multiple factors, including the "mental and physical age and maturity" of the witness or victim, and whether he or she would suffer "moderate psychological harm."
In a March 6 statement, FACDL President Ernest Chang noted that the Legislature failed to approve a similar proposal last year.
The Senate voted 38-0 to approve SB 722 by Sen. Manny Diaz, R-Hialeah Gardens, on February 17, 2022. But the session ended before House and Senate could resolve differences over the legislation. The Legislature should reject the proposal again, Chang said.
"Although put forth as a way to 'protect victims,' this proposal would indeed do the opposite," he said. "Prosecutors and defense attorneys agree that prohibiting [depositions] is a bad idea because information learned in a deposition often leads to early resolution without the need for the public exposure of cross examination at trial, a prolonged case, and courtroom expenditures."
Faccidomo, a veteran Miami attorney, is the former vice chair of the Criminal Procedure Rules Committee.
Three years ago, the committee rejected a proposed rule amendment that would have banned all depositions in criminal cases, Faccidomo said, noting the committee is equally divided between defense attorneys, prosecutors, and judges.
"There was this concern that these depositions would be a vehicle for defense attorney abuse, but the people who like them even more now are the prosecutors," he said. "It helps them learn about their case, it makes strong state prosecutions resolve via plea, and it makes weak cases either resolve via plea or dismissal."
Reformers note that Florida is one of only a handful of states that permits defense discovery depositions.
But Faccidomo doesn't find that argument persuasive.
"It's something that Florida does right," he said.