Fort Myers Woman Pleads Guilty To Financial Aid Fraud For Operating Phony Career Institute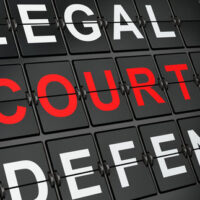 People often say that college is a scam, but what they really mean is that it is prohibitively expensive, or perhaps they are complaining that college admissions recruiters often promise that their university offers a much faster and more direct route to a lucrative career than it actually does.  Both of those criticisms are fair; in fact, William Pannapacker, a college professor who used to write for the Chronicle of Higher Education under the pseudonym Thomas Benton, once wrote that the "just don't go" advice that he gives to students planning on pursuing postgraduate degree programs in the humanities could apply to most bachelor's degrees, as well.  The legislation that has severely restricted the operations of for-profit colleges in the past several years shows that the deceptive marketing these institutes engaged in bordered on fraud.  One career institute that operated in Florida, or pretended to, in the years leading up to the COVID-19 pandemic was an actual scam, but instead of the students getting defrauded, they were in on the ruse.  Here, our Miami white collar crimes defense lawyer explains how a one-woman business succeeded in convincing the U.S. Department of Education that it was an institution of higher learning long enough to get more than $100,000 in federal grants.
The Charges: Wire Fraud and Federal Student Assistance Fraud
In July 2017, Elaine Levidow of Fort Myers established a business called the Training Domain.  According to its website, it was a career training institute that offered courses in business software applications, and that its student population was anyone who wanted to boost their earning potential by learning additional computer skills.  The Training Domain website said that all applicants who had earned a high school diploma or GED were eligible to apply to take courses there.  The Training Domain's claims were so convincing that it was able to persuade the U.S. Department of Education that it qualified for Title IV Federal Student Assistance (FSA).  This means that students could apply for Pell Grants and Direct Student Loans to study there.
In fact, the Training Domain provided little instruction, if any, to students; its only purpose was to secure student aid funds.  Levidow allegedly conspired with loan applicants to say that they would be studying at the Training Domain.  Once the institute received the funds, she would simply share the proceeds with the applicant, and the parties would go their separate ways.  Levidow also created fraudulent documentation, such as class rosters, to make it look like classes were in session.
Auditors became suspicious early on that the Training Domain was not what it seemed.  They requested additional documentation about the institute and its students.  Levidow presented high school diplomas and GED certificates, but these were fraudulent.  In some cases, the students had attended the high schools represented on the documents, but they had dropped out without earning a diploma or GED.  Despite that the school claimed to offer in person classes, at least one of the financial aid recipients was serving a life sentence in state prison and could not possibly have attended classes.  On at least one occasion, officers even visited the school to observe the classes; they gave Levidow notice of their visit far enough in advance that she was able to prepare a lecture and to arrange for students to attend.  By April 2019, Levidow and the phony students had secured over $109,000 in student aid funding.
Defendant Pleads Guilty to Wire Fraud and Federal Student Assistance Fraud
In September 2020, Levidow, 60, was arrested and charged with ten counts of wire fraud and one count of Federal Student Assistance fraud.  In April 2021, she pleaded guilty to five counts of wire fraud and one count of fraud involving Department of Education financial aid.  It is possible that she agreed to enter a guilty plea for some of the charges in exchange for having the other charges dropped.  A sentencing hearing has not yet been scheduled, but she could face up to five years for the financial aid fraud charge and up to 20 years for each of the wire fraud charges.  In cases like this, where an elderly defendant pleads guilty to a financial crime involving less than a million dollars, it is likely that the court will order her to serve the sentences concurrently.
Let Us Help You Today
A Miami white collar crime lawyer can help you if you are facing charges for making false statements on your student financial aid applications.  Contact Ratzan & Faccidomo for help today.
Resources:
justice.gov/usao-mdfl/pr/fort-myers-woman-pleads-guilty-financial-aid-fraud-and-wire-fraud
businessobserverfl.com/article/woman-charged-with-creating-false-diplomas-loan-fraud
chronicle.com/article/just-dont-go-part-2/