Former Procurement Director Of Broward Health Pleads Guilty To Conspiracy To Commit Money Laundering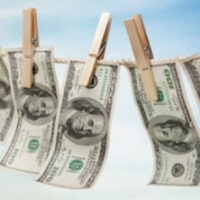 Hospital bills are mind-bogglingly expensive, and the more you think about them, the more confusing the math gets.  Patients pay what they can, collection agencies buy unpaid hospital debts, insurance companies negotiate about prices, leading to write-offs of part of the sticker price of services rendered, and those are just the parts that are legal.  Yes, hospitals need supplies in order for their employees to be able to provide care to patients, and all the people involved in the manufacture, sale, purchase, and transport of the supplies need to be paid for their roles in keeping the healthcare system functioning.  Every so often, a scandal breaks out about physicians illegally enriching themselves through the fuzzy math of medical billing, and this year, the former procurement director of a major South Florida hospital system faced criminal charges for financial crimes he was only able to commit because of his role in buying supplies for hospitals.  Here, our Miami fraud defense lawyer explains how the defendant received $400,000 in bribes, how he got caught, and how much lighter his sentence may be because of a plea deal.
The Charges: Bribery, Money Laundering, and Extortion
The North Broward Health District, popularly known as Broward Health, is a group of seven hospitals and one outpatient clinic in the northern half of Broward County.  It is a publicly funded hospital system, with its seven-member board appointed by the governor.  In 2005, Brian Bravo of Pembroke Pines was hired there as a procurement manager.  According to a federal indictment, Bravo began operating a kickback scheme in his capacity as procurement manager and director of materials management several years after he started his employment at Broward Health.
In 2008, Bravo allegedly began receiving gifts from a New Jersey-based company identified in the indictment as "Co-Conspirator #1" in exchange for a contract in which the company would supply materials to Broward Health.  During Bravo's trips to New York and when representatives of the New Jersey company visited South Florida, Bravo received gifts of cash and tickets for travel and events.  This went on for six years, and by 2014, the amounts of money Bravo was requesting had become so large that the representatives said that they would have to start paying the kickbacks in the form of company checks.  Bravo arranged for Co-Conspirator #1 to make the checks out to Computer Tech and Denalix, companies owned by Bravo and Brando Aguilera.  According to the Miami Herald, Bravo and Aguilera are relatives, but the news source did not specify their relationship.  By the end of 2016, Co-Conspirator #1 had sold more than $14 million in products to Broward Health, and Bravo had gotten $121,000 in kickbacks.
In March 2014, Bravo helped arrange for two companies that make hospital linens and compression sleeves to enter into a contract with Broward Health.  Co-Conspirator #2, The consulting firm that had introduced Bravo to the linen vendors, paid kickbacks to Bravo after receiving kickbacks to the vendors.
In 2016, Bravo was fired from his position at Broward Health for failing to disclose financial conflicts of interest.  By that time, he had received about $400,000 in kickbacks, plus tickets to the World Cup and vacations to the Bahamas, Cancun, Walt Disney World, and a cabin in North Carolina.  The investigation went on for several years before it uncovered the full extent of Bravo's illegal dealings.  In January 2021, he was charged with bribery, conspiracy to commit bribery and money laundering, and extortion.  If convicted of all charges, he could have faced 60 years in prison and fines of $1.25 million.
The Plea Deal: Guilty of Conspiracy
In June 2021, Bravo pleaded guilty to one count of conspiracy, in exchange for the other charges being dropped.  He could face up to five years in prison.  His sentencing hearing has been scheduled for August 12.  News reports have not mentioned any criminal charges against any of the other participants in the conspiracy.
Contact an Attorney Today for Help
Five years in prison hardly sounds like a victory at first glance, but it is a lot better than spending 60 years in prison.  A Miami identity theft lawyer may be able to help you negotiate a plea deal if the evidence against you is overwhelming, and the plea deal may or may not require you to assist with ongoing investigations.  If the prosecution has violated your legal rights, then you might be able to get the charges dropped even without pleading guilty.  Contact Ratzan & Faccidomo for help with your case.
Resources:
sun-sentinel.com/news/crime/fl-ne-brian-bravo-arrested-bribery-broward-health-20210111-m4y2o3u465gzplepu4vdtkp6oy-story.html
justice.gov/usao-sdfl/pr/former-procurement-director-broward-health-charged-bribery-extortion-and-money
miamiherald.com/news/local/community/broward/article251830973.html
floridabulldog.org/2021/06/broward-health-scandal-flares-again-with-bribery-arrest/