Former Florida Football Star Sentenced to More Than 20 Years in Prison for Healthcare Fraud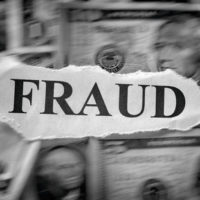 On April 16th, 2018, the Miami Herald reported that Monty Grow, a former football star who played at the University of Florida and for the NFL's Jacksonville Jaguars, was sentenced to 22 years in prison for his role in leading a complex healthcare fraud scheme.
The United States Department of Justice (DOJ) alleges that Mr. Grow operated a marketing company that worked with a South Florida pharmacy to fraudulently bill the government for more than $20 million in unnecessary prescription drug charges.
At Ratzan & Faccidomo, LLC, our skilled Miami white collar crimes lawyers have extensive experience handling all types of healthcare fraud and billing fraud cases. Here, we discuss the case against former football star Monty Grow and explain what you need to do if you are facing healthcare fraud charges in Florida.
Understanding the TRICARE Healthcare Fraud Scheme  
According to the United States Attorney's Office for the Southern District of Florida, Mr. Grow operated a scheme with eight co-conspirators. The scheme worked to submit fraudulent medical charges to the TRICARE program. TRICARE is a federal program that offers much needed healthcare coverage for military members and military veterans. Notably, TRICARE provides beneficiaries generous prescription drug benefits. Prosecutors allege that Mr. Grow flagrantly took advantage of this program.
Court documents indicated that he enticed people to order very expensive medical drugs that they did not actually need. Most of these prescription drugs were medical creams to treat pain and scarring. When the drugs were ordered, he then split the profits with a Broward County pharmacy, through which the scheme was routed. Evidence was presented that indicated that many beneficiaries were simply paid directly for their role in ordering expensive drugs that could be billed to TRICARE. Mr. Grow even worked to inflate the prices at the pharmacy by creating specific chemical formulations. In all, the government alleges that Mr. Grow took in around $20 million in illegal kickbacks.
Federal Healthcare Fraud Charges are Always Treated Seriously 
In recent years, the United States federal government has been working aggressively to crack down on healthcare fraud and overbilling. Much of this crackdown has been accomplished by the Department of Justice. A person who is implicated in a federal healthcare fraud scheme is likely to face very serious criminal charges. Beyond major financial penalties, those convicted of healthcare fraud crimes often face lengthy prison sentences. If you have been arrested for healthcare fraud, you need to speak to a qualified Miami criminal defense lawyer as soon as possible.
Contact Our South Florida Healthcare Fraud Defense Lawyers Today
At Ratzan & Faccidomo, LLC, our Miami white collar crimes attorneys defend clients who are facing a wide range of healthcare fraud charges. If you have been arrested and charges with fraud, you need to take immediate action to protect your rights. For a confidential consultation, please reach out to our law firm today. With an office in Miami, we handle white collar crimes cases throughout the region, including in Fort Lauderdale, Hialeah, West Palm Beach, and North Miami Beach.
Resources:
miamiherald.com/news/local/article208985359.html
justice.gov/usao-sdfl/pr/tampa-resident-convicted-involvement-tricare-health-care-fraud-scheme