Floridian's Guide to Quaaludes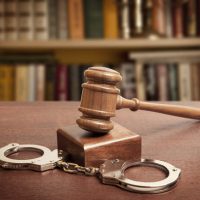 Like so many once prevalent pharmaceutical drugs, methaqualone is now a Schedule I controlled substance.  It was once popular with doctors to prescribe as a sleeping pill.  The problem is that it was a little too popular with patients.  If you think Ambien makes you behave out of character, you should see how the previous generation acted under the influence of Quaaludes, the brand name under which methaqualone was most often sold in the United States.  Even though it has been illegal for decades, methaqualone has never completely disappeared from the drug supply.  Here, our Miami drug crimes defense lawyer explains how an unlikely defendant avoided prison time after pleading guilty to trafficking in methaqualone.
A Historical Pre 'Lude
Methaqualone first became available in the United States as a prescription drug in 1962.  It quickly became popular as a recreational drug, because it makes users feel relaxed and socially uninhibited.  The drug scene of the disco era has become the stuff of legend, but Quaaludes were the original disco biscuits.  From a medical perspective, methaqualone was less dangerous than barbiturates, which were also frequently prescribed to treat insomnia; unlike barbiturates, which caused numerous fatal overdoses, taking methaqualone in excess was unlikely to cause life-threatening respiratory depression, except if taken in combination with alcohol.  You were unlikely to die of an overdose if you took one more Quaalude than usual before bed.
In 1983, the manufacturers of Quaaludes withdrew the drug from the market, and in 1984, federal law declared methaqualone a Schedule I controlled substance.  It wasn't because too many people died of Quaalude overdoses; overdose deaths caused by methaqualone alone were vanishingly rare.  The trouble was that Quaaludes had an image problem.  In the 1980s, the disco era ended and the era of "Just Say No to Drugs" began.  Despite this, Quaaludes have always had their partisans.  Through the 1990s, copycat Quaaludes of varying chemical composition sometimes arrived from Mexico.  Despite this, unless they research a few prominent pop culture references to the drug, most young people today are not familiar with Quaaludes.
An Artistic Inter 'Lude
If young people have heard of Quaaludes at all, it is probably because of the movie The Wolf of Wall Street. By the 1990s, Jordan, played by Leonardo DiCaprio, was so wealthy that few experiences held any interest or excitement for him, but he sprang to life when Donnie, played by Jonah Hill, managed to procure a bottle of long-discontinued Quaaludes.  What followed was a night where Jordan believed that he was living his best life, but it turned out that he slurred his speech incomprehensibly and totaled his car before crawling home.
If you first heard the song "Shine On, You Crazy Diamond" by Pink Floyd during the era of Wikipedia, you may have read the story of band member Syd Barrett's descent into madness; the song, written by his bandmates, is a lament for a friend present in body but not in mind.  If you follow enough links on Wikipedia, you will find tales of Barrett's bizarre actions before he was so far gone that he could no longer participate as a member of Pink Floyd.  A memorable incident is when Barrett, under the influence of methaqualone (known by the brand name Mandrax in the United Kingdom), squeezed an entire tube of hair pomade onto his head on stage.
The Rise and Fall of Palm Beach County's Quaalude Queenpin
In the early 1970s, Linda Horn was a college student who experimented with many of the drugs available on the college party circuit, but only methaqualone became a permanent part of her life.  By her admission, she has used methaqualone daily for 50 years; the only gaps in her methaqualone use were when she was pregnant with each of her three children.  She was among the people who continued to seek out methaqualone long after it was discontinued.  This connected her to a network of methaqualone enthusiasts in South Florida, and when the person who usually supplied her methaqualone died, she stepped into the role of local methaqualone dealer.  She received shipments of the drug from various locations around the world and sold it to her peers, yielding a profit of nearly $1.3 million between 2012 and 2021.  Eventually, an investigation by the Department of Homeland Security traced the drug to her, and she was charged with drug trafficking.  She pleaded guilty, and because of her remorse and her responsibilities as a caregiver for her husband and mother, the court sentenced her to three years of probation, enabling her to avoid prison time.
Contact Our Criminal Defense Attorneys
A South Florida criminal defense lawyer can help you if you are facing criminal charges for drug crimes.  Contact Ratzan & Faccidomo in Miami, Florida for a free, confidential consultation about your case.
Source:
usatoday.com/story/news/nation/2023/09/20/70-year-old-florida-woman-sentenced-quaalude-dealer/70910102007/