Florida Mother Wrongfully Held for Five Months Due to Botched Field Drug Test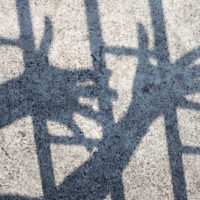 On March 10th, 2018, the Miami Herald reported on a stunning, heartbreaking story out of Pasco County, Florida. According to an investigation, a Tampa mother was arrested and held in jail for five months after a police officer's botched field test incorrectly identified her vitamins as oxycodone pills. Sadly, this mistake is far from unique. There have been many cases in which field drug tests have been proven to be inaccurate. In this post, our experience Miami drug possession defense lawyers discuss what went wrong in this case and we highlight some previous issues that states have had with field drug tests.
Field Drug Test Error Leads to Unjust Imprisonment 
In September of 2015, Rebecca Shaw, a mother of four from Tampa, ran out of gas on a Pasco County road. Soon after, a county police officer pulled up behind her vehicle. The officer asked for permission to search her vehicle, and that permission was granted by Ms. Shaw. During the search, the officer found some loose pills. According to Ms. Shaw, the pills were nothing more than vitamins. However, the officer countered that they looked like oxycodone pills. The officer took out a field drug test kit and supposedly 'confirmed' that the pills were oxycodone.
Ms. Shaw was arrested for possession of a banned substance. She sat in jail for five months, waiting for her husband to come up with $5,000 in bail money, certainly a hefty sum for many. Soon after her release from custody on bail, the results from Florida's drug lab came back: the pills were vitamins. The field lab test was in error. Ms. Shaw had been arrested and detained on wholly false charges. This is a truly shocking story, and it once again sheds light on the unacceptably high error rate of Florida's field drug tests. 
Field Drug Testing Errors are a Serious Problem  
As in many other U.S. states, Florida law enforcement officers rely heavily on field drug tests. There is growing evidence that many of these tests are unreliable. This recent case from Pasco County, Florida is just one in a long line of examples of field drug tests giving false positives. According to a report from The New York Times, roadside drug tests are generally 1970s era technology and they cost as little as $2 each. False positives have been reported in far too many cases. If you have been charged with drug possession, and you believe it is a false positive, do not be pressured into pleading guilty; consult with a drug possession defense attorney immediately. 
Contact Our Miami Drug Possession Defense Lawyer Today 
At Ratzan & Faccidomo, LLC, our Miami criminal defense attorneys have extensive experience handling complex drug possession cases. If you or a loved one was arrested for drug possession, please contact our law firm today for a confidential consultation. With an office in Miami, we serve communities throughout South Florida, including in Miami Beach, Hialeah, Opa-Locka, and Kendall.
Resources:
miamiherald.com/news/state/florida/article204511844.html
nytimes.com/2016/07/10/magazine/how-a-2-roadside-drug-test-sends-innocent-people-to-jail.html