Florida Man Faces COVID Relief Fraud Charges After Attempting To Flee To Croatia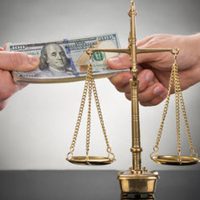 Croatia is one of the world's most underrated tourist destinations.  From its beachside resorts to its ski adventures, and its mild climate and reasonable prices, there is something for everyone to love.  If you are wanted for a crime in the United States, however, Croatia is not the place to hide out.  Like every country in Europe except Ukraine, Belarus, Moldova, and Russia, Croatia has an extradition treaty with the United States.  Since the published information on this story is limited to the text of an indictment and some press releases from the Department of Justice, we can only guess what the defendant was thinking; those kinds of details tend only to appear in longform pieces that endeavor to test the water about how the story would perform as a true crime miniseries.  Here, our Miami white collar crime lawyer explains how a Seminole County man persuaded the Paycheck Protection Program (PPP) that a small family business was a much larger operation eligible for more than $7 million in COVID relief funds.
The Charges: Wire Fraud, Illegal Monetary Transactions, and Aggravated Identity Theft
In 2014, Don Cisternino opened a business consulting company called MagnifiCo; it was incorporated in the state of New York.  By 2019, Cisternino was living in Florida, and MagnifiCo had ceased most or all of its operations; it did not process payroll, and the only people involved with the business seemed to be Cisternino and his girlfriend Lori Quasky.  Like many long-dormant small businesses, MagnifiCo got a new lease on life in the spring of 2020, when the COVID-19 pandemic posed an existential threat to small businesses and their owners worldwide.
In April 2020, soon after the federal government announced the launch of the Paycheck Protection Program (PPP), Cisternino opened an account for MagnifiCo at a Massachusetts-based bank.  He listed his mailing address as a house in Bradenton, Florida.  He then applied for a PPP loan; on the loan application, he claimed that MagnifiCo had 441 employees and that its monthly payroll expenses exceeded $2 million.  As supporting documentation for the loan, Cisternino submitted falsified W2 forms for several purported employees, using the real names and social security numbers of individuals who were not actually employed by MagnifiCo.
As will come as no surprise to readers who have followed the news about PPP fraud, the Small Business Administration hastily approved loans after only a cursory review of the applications, leading to many fraudulent applications, including Cisternino's, receiving funds.  The lender deposited $7.2 million in Cisternino's bank account, and like so many other PPP fraudsters whose stories have appeared on Florida news sites, Cisternino immediately got to work living large.
Defendant's PPP Loan Haul Included a Maserati and a Central Florida Mansion
In the summer of 2020, the highways of Florida were awash in luxury vehicles paid for with fraudulently obtained COVID relief funds, and at least three of those vehicles belonged to Don Cisternino.  According to the Department of Justice website, Cisternino used his PPP loan money to buy a Lincoln Navigator, a Maserati, and a Mercedes-Benz.  He also bought a real estate property in Seminole County, consisting of more than 12,000 square feet and including a mansion, a swimming pool, a tennis court and what appear to be outlying guest houses and a horse barn.  He paid more than $3 million for the real estate property, which was titled in his name and in Quasky's.
Indictment Orders Defendant to Forfeit Fraudulently Obtained Assets
In February 2021, the Middle District of Florida issued an indictment for Cisternino, accusing him of two counts of wire fraud, three counts of aggravated identity theft, and three counts of illegal monetary transactions.  It also ordered him to forfeit the assets he had acquired with the fraudulently obtained PPP loan funding, including the Seminole County house, the three aforementioned vehicles, and any remaining cash from the loan, some of which Cisternino had allegedly placed in bank accounts belonging to his father Victor Cisternino and his mother Mary Jo Cisternino.
In May 2022, Cisternino returned to Florida after being extradited from Croatia.  If convicted of all the charges against him, and if the court orders him to serve all his sentences consecutively, Cisternino could face a prison sentence of up to 62 years.
Contact Our Financial Crimes Defense Attorneys
A South Florida criminal defense lawyer can help you if you are being charged with PPP loan fraud or another financial crime.  Contact Ratzan & Faccidomo in Miami for a free, confidential consultation about your case.
Sources:
justice.gov/usao-mdfl/pr/seminole-county-man-extradited-croatia-face-covid-relief-fraud-charges
justice.gov/usao-mdfl/press-release/file/1498406/download
justice.gov/usao-mdfl/pr/seminole-county-man-charged-covid-relief-fraud
wesh.com/article/florida-man-mansion-fraud/39896625