Florida Doctor Sentenced to 17 Years in Prison for Medicare Fraud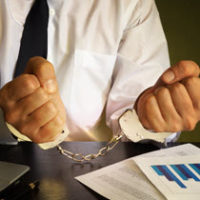 According to reporting from the Miami Herald, Salomon Melgen, an eye doctor from West Palm Beach, FL, is now facing 17 years in jail for his role in a complex Medicare fraud scheme. This sentence comes after a Palm Beach County jury had found Mr. Melgen guilty on 67 different counts of Medicare and healthcare fraud. He has also been ordered to pay more than $42 million in financial restitution. In this article, our experienced Miami Medicare fraud lawyers discuss the key facts of the case.
Understanding the Medicare Fraud Scheme 
Salomon Melgen operated an ophthalmology practice in southeastern Florida, with offices in Palm Beach County and St. Lucie County. The United States Department of Justice (DOJ) alleges that Mr. Melgen began taking in fraudulent Medicare payments starting in 2008 and lasting through 2013.
His ophthalmology practice was focused on treating patients who were suffering from macular degeneration, which is among the most frequent causes of vision loss in older Americans. Macular degeneration is far from rare. In fact, the National Eye Institute (NEI) reports that approximately 10 million Americans are currently suffering from some form of this medical disorder. Still, Mr. Melgen's practice grew at an enormous rate. The DOJ reports that he quickly became one of the top Medicare billers in the entire country.
Upon review, investigators determined that this eye doctor was growing his practice by conducting an enormous number of unnecessary eye operations. According to information included within court records, nearly 66 percent of the macular degeneration-related operations he conducted were unnecessary. These patients simply did not have macular degeneration, and no such procedure should have been conducted.
Medicare Fraud: Unnecessary Medical Procedures 
Conducting unnecessary operations on medical patients is a very serious form of medical malpractice. When a medical professional then bills the U.S. government for the unjustified operations, it becomes criminal Medicare fraud. In this case, the prosecution was able to present compelling evidence that Mr. Melgen was intentionally billing Medicare for unnecessary operations.
However, there have been many other cases in which prosecutors are far too aggressive in handling allegations of Medicare fraud. Lacking the required medical knowledge, prosecutors may attempt to charge doctors in cases in which there are legitimate and valid reasons to conduct procedures.
A doctor or medical professional who intentionally conducts an unnecessary operation, prescribes unnecessary medication, or orders unnecessary medical equipment can be charged with Medicare fraud. However, a doctor who conducts a reasonable procedure, even if another medical professional may have selected a different type of treatment, has not done anything wrong.
Contact Our Florida Medicare Fraud Lawyers Today
At Ratzan & Faccidomo, LLC, our skilled Florida white collar crimes attorneys have extensive experience handling Medicare fraud cases. If you have been charged with Medicare fraud, please contact us today for a free, fully confidential case evaluation. With an office in Miami, we serve communities throughout South Florida, including in Key Biscayne, Hialeah, and Miami Beach.
Resources:
miamiherald.com/news/state/florida/article201585704.html
nei.nih.gov/eyedata/amd