Florida Doctor Allegedly Sold Prescriptions For $2 Million In Opioids To Patients She Never Met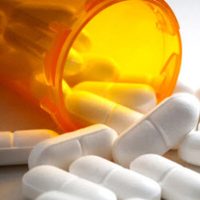 Healthcare is big business in the United States, and perhaps nowhere more so than Florida.  For various reasons, the Sunshine State attracts people who are in a fragile state of health, such as elderly retirees and people who undergo treatment in Florida's numerous inpatient addiction treatment centers and then get caught up in the Florida shuffle, bouncing back and forth between sober living homes and inpatient rehab, while the proprietors of said facilities, as well as health insurance companies and the owners of medical laboratories, keep getting paid.  It also attracts people who are willing to spend exorbitant amounts of money in pursuit of eternal youth, beauty, and physical fitness, with all the elective medical treatments that go along with that pursuit.  Shady pain clinics, located in strip malls and frequented by drug seekers from everywhere within road trip distance of Florida, used to be abundant, but conventional wisdom says that, ever since the current regulations went into effect, the pain clinics disappeared, being replaced by a resurgence in heroin and dark web-procured fentanyl to be distributed to the hapless denizens of the Florida shuffle.  It appears, though, that there are still doctors in Florida who are willing to prescribe opioids to anyone who is willing to pay.  Here, our Miami drug crimes defense lawyer explains how a Florida doctor allegedly sold opioids to virtually anyone who tried to buy them and how authorities became aware of her activities.
Telemedicine and the Florida Man Ethos: The Perfect Storm for a New Phase in the Opioid Epidemic
Not only did the COVID-19 pandemic bring out a lot of people's resourcefulness, but it also brought out some of the worst aspects of almost everyone.  Most of us were alone with the Internet, with Google's algorithms feeding our despair and resentment every time we clicked on anything.  Those of us who were lucky enough to work remotely had to stare at our own faces on video conferences all day, so that every second of social interaction served to heighten our body dysmorphia.  It's hard enough to stay sober when you have a stable job and get to interact with your friends in person; it's much harder to stay sober when the chances that the world will still be here by the time the next stimulus check arrives are hovering around 50 percent.
With so many medical practices having to switch to telemedicine during the pandemic, it was hard to verify what patients said; patients were just faces on a screen, and the financial futures of both doctor and patient were uncertain.  It was the perfect storm for a new kind of pill mill, one where there was no in-person contact between doctors and patients.  When you consider that Florida is where everyone goes to break the rules, it was almost inevitable that doctors would go back to asking patients very few questions before prescribing opioids.
The Charges: Trafficking in Codeine and Trafficking in Oxycodone
Dr. Neelam Taneja Uppal is an infectious diseases doctor who practices medicine in Pinellas County.  She has attracted controversy several times with regard to the prescribing of opioids.  In 2015, her medical license was suspended, but she was able to reinstate it by paying a $10,000 fine and completing continuing medical education courses on medical ethics; when her license was reinstated, it was on a probationary basis.  In 2019, she received a reprimand for failure to comply with the original restrictions and was ordered to pay additional fines.
During the pandemic, Uppal allegedly sold prescriptions for promethazine and codeine syrup for $650 and prescriptions for oxycodone for $450.  She would receive text messages from middlemen, with images of the drivers' licenses of people who wanted the drugs, and she would prescribe the drugs to the holders of the drivers' licenses.  Uppal allegedly wrote more than 500 fraudulent prescriptions in 2022.
Two of the buyers were undercover agents, and their discoveries led to a search of Uppal's house in Pinellas County, where she conducted telemedicine appointments.  During the search, two additional alleged drug seekers came to the house.  The search yielded $1.9 million in cash, as well as gold bars and tens of thousands of dollars' worth of jewelry.  Uppal, 62, now faces charges for trafficking in codeine and trafficking in oxycodone.
Contact Our Drug Crimes Defense Attorneys
A South Florida criminal defense lawyer can help you if you are being charged with drug trafficking because of illegally prescribing controlled substances.  Contact Ratzan & Faccidomo in Miami, Florida for a free, confidential consultation about your case.
Sources:
weartv.com/news/local/doctor-neelam-uppal-narcotnics-trafficking-clearwater-pinellas-county
justice.gov/opa/pr/justice-department-obtains-temporary-restraining-order-prevent-tampa-area-physician-writing